So, medieval battle royale games is now a thing with RAN: Lost Islands
RAN: Lost Islands pits 100 players in a medieval-themed battle royale world.

Published Wed, Oct 16 2019 8:51 PM CDT
|
Updated Tue, Nov 3 2020 11:46 AM CST
We all know that battle royale games are the new VR, which was the new 3D -- but with Apex Legends and PUBG dominating the battle royale space, there's always room for more... I guess?
Enter RAN: Lost Islands which will arrive later this year through Steam Early Access , set in medieval times making it a huge departure from trhe world of sniper rifles, charge rifles, shields, and chicken dinners. You'll have flintlock pistols, swords, ship-versus-ship combat, horses, and freaking gliders.
Jolly Roger Game Studio is behind RAN: Lost Islands, with the developer explaining: "In RAN: Lost Islands, mastery of quick action and strategy rules the day as an arsenal of period weapons from different factions, and an exhilarating mix of traditional combat controls and combo techniques add high replay value and depth".
The developer continues: "This land, air and sea based battle royale brings melee combat to the forefront with an arsenal of up close and personal weaponry combined with massive cannons, ranged weaponry and terrifying underwater combat".
I don't think it does anything for me, I'm not someone who likes medieval games but I do like myself some battle royale wins in Apex Legends (and loved PUBG until v1.0 was released). RAN: Lost Islands looks very clunky and yeah sure, it's a work-in-progress, but it doesn't seem to have much polish at all in its current state.
Let me know what you think in the comments below.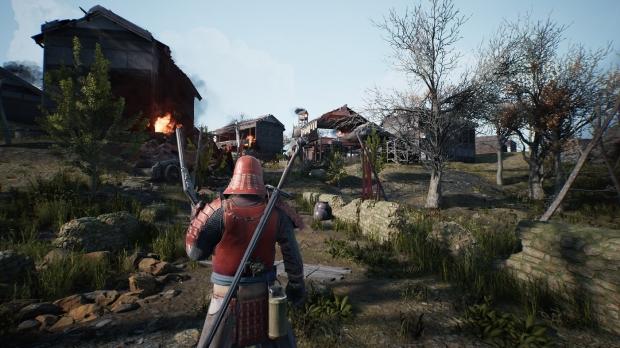 Related Tags