Google Pixel 4 & Pixel 4 XL: 90Hz display, and oh-so-much more
Google's new Pixel 4 and Pixel 4 XL are finally here... but are they worth it?

Published Tue, Oct 15 2019 9:00 PM CDT
|
Updated Tue, Nov 3 2020 11:46 AM CST
Google has finally unveiled its new Pixel 4 and Pixel 4 XL smartphones, crammed with the latest and greatest features and while the internal specs don't make the new Pixel 4 family the fastest, that has never mattered for Pixel smartphones.
Starting with the specs, Google bakes in the Qualcomm Snapdragon 855 SoC, 6GB of RAM, 64/128GB storage options, and all USB-C so once again no headphone jack and no microSD card slot. The bigger differences between the Pixel 4 and Pixel 4 XL are in the display sizes and resolutions, and the changes between the batteries.
Google has opted for smoother 90Hz displays on both of the Pixel 4 and Pixel 4 XL smartphones, and while the faster 90Hz refresh rate will chew down battery faster than 60Hz, you can toggle between 60/90Hz on the new handsets. As for the screen sizes, the Pixel 4 has a 5.7-inch panel while the larger Pixel 4 XL rolls out with a 6.3-inch display -- both at up to 90Hz.
As for batteries, the Pixel 4 has a 2800mAh battery and the larger Pixel 4 XL arrives with a much larger 3700mAh battery. This means the Pixel 4 has 115mAh less battery than the Pixel 3, while the Pixel 4 XL has 270mAh more than the Pixel 3 XL -- not too bad at all, especially for the Pixel 4 XL which should hopefully this time, have all-day battery.
Camera wise Google has bumped up the Pixel 4 and Pixel 4 XL to dual cameras with a 12-megapixel Dual Pixel sensor joined by a 16-megapixel telephoto lens for 2X zoom shots. You'll get beautifully-wide portrait photos as well, with Google using the two lenses to capture depth information. There's also a time-of-flight (ToF) sensor on the back which will provide accurate distance and depth sensing.
Google's new Pixel 4 and Pixel 4 XL smartphones have a new feature in Live HDR+ which will let owners preview HDR+ processing in the camera, but get this -- before the camera app has snapped the photo. There's learning-based white balancing, and some magic next-gen Night Sight with astrophotography in the new Pixel 4 and Pixel 4 XL smartphones.
What sucks is that unlike the previous-gen Pixel, Pixel 2 and Pixel 3 families of smartphones -- the new Pixel 4 handsets do NOT include free unlimited high quality photo/video uploads to Google Photos. Instead, Google is pushing its new Google One cloud storage offering 3 months of free use for new members. Google, this sucks so bad. Centering your entire phone around pictures and photos, and then pulling out the Google Photos rug from under Pixel 4 and Pixel 4 XL owners? Not cool.
You can pre-order the new Pixel 4 starting from $799 while the larger Pixel 4 XL starts at $899.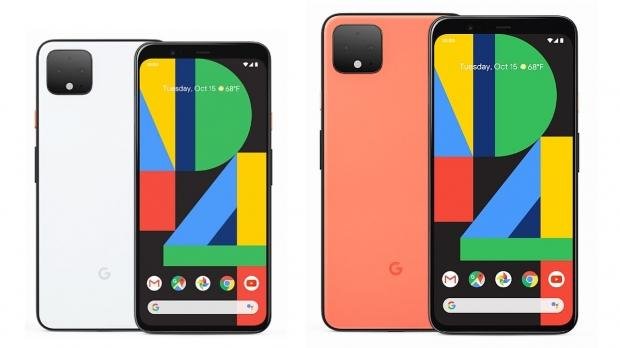 Related Tags