Its now official, astronomers have managed to locate another Earth-like planet, the news has recently come out of NASA's Kepler Space Telescope.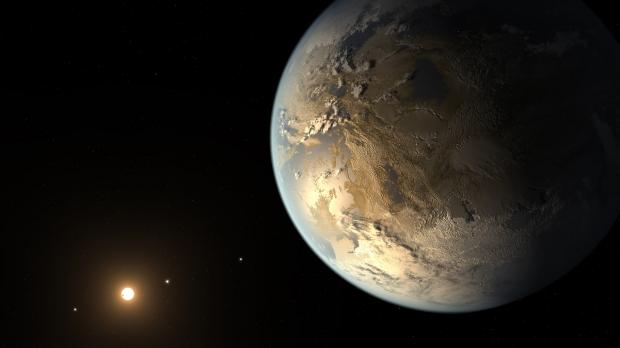 According to PhysicsAstronomy, astronomers using NASA's Kepler Space Telescope managed to discover another Earth located in the Goldilocks zone of our galaxy. The planet is titled Kepler-186f. Its about 500 light-years away from Earth in Cygnus constellation which is a known habitable zone due to its position next to a star and atmospheric pressure that can sustain liquid water on surfaces.
Scientists have recognized that there at least 40 billion Earth-sized planets currently floating around in our Milky Way galaxy. But this is the first time one of these planets has been discovered in the habitable zone of another star. Elisa Quintana, research scientist at the SETI Institute at NASA's Ames Research Center in Moffett Field, Calif., and lead author of the paper published in the journal Science said "We know of only one planet where life survives - Earth. When we hunt for life outside our solar system, we emphasis on discovering planets with features that mimic that of Earth. Discovering a habitable zone planet similar to Earth in size is a major breakthrough."