CD Projekt RED wants to make more Witcher games
CDPR piles on more evidence that a new Witcher game will happen.

Published Sun, Oct 13 2019 6:28 PM CDT
|
Updated Tue, Nov 3 2020 11:46 AM CST
Since CD Projekt RED is only working on two franchises (Witcher and Cyberpunk), they're probably not done with the medieval fantasy RPG. Now one dev says he'd like to do more Witcher games...and that could happen quite soon.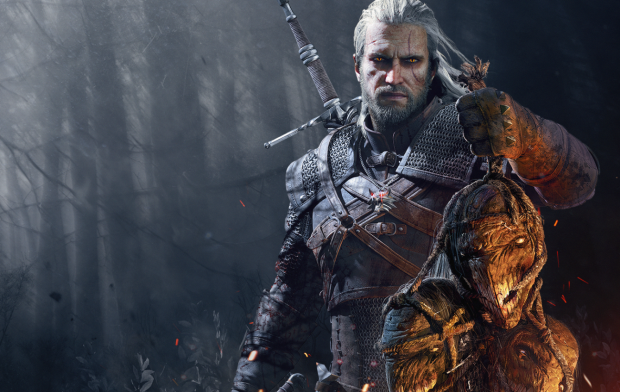 We've been collecting evidence of a new Witcher game for years now. Although The Witcher 3 is the end of Geralt's epic journey, there's still room to explore the franchise, and CD Projekt RED isn't about to give up the lucrative IP. Even as CDPR works on the titanic Cyberpunk 2077 with its next-gen visuals, insane engine tech, and immersive freedom, the studio is also developing a mysterious AAA RPG. Right from the start I speculated this could be Witcher-related, especially given its 2021 release deadline, which would firmly plant it in next-gen console territory.
Now in a recent interview with GameSpot at PAX Australia, CD Projekt RED Krakow studio head John Mamais expressed interest in making new Witcher games.
At the same time, Mamais hinted CDPR might not be ready to release its unannounced RPG by 2021. The company may not be able to handle developing a new RPG while simultaneously juggling the gargantuan weight of Cyberpunk 2077.
"It's public knowledge that we want to make multiple AAA titles at the same time in the company. We haven't been able to but now we're growing to a certain extent and we might be able to do that in the future; at least we hope so," Mamais said.
"We'll see how well Cyberpunk does. It's not for me to say what they'll be. I can tell you what I hope they'll be: I like Cyberpunk, I'd like to keep making Cyberpunk games.
"I also like The Witcher, I'd like to keep making Witcher-type games. It could be anything. Some new IP or some licensed IP. Who knows? It's not decided yet."
The new games probably won't be set in a new IP, though.
In 2018, CD Projekt RED CEO Adam Kicinski said the studio has two IPs: Cyberpunk and The Witcher. That's it. So any new games will be set in either franchise.
"We've never said the new AAA RPG is a new IP. We've said in our strategy that we have two franchises--Cyberpunk and The Witcher. That's it for now. So speculating about another IP...there's no reason to speculate another IP. We're working on two franchises, full stop. So if there's another game it'll be Cyberpunk or The Witcher. Nothing else," Kicinski said in Pareto Securities presentation from 2018.
It's good to hear key developers want to keep working on The Witcher, especially since fans avidly want more content. Maybe we could see a prequel set before the original Witcher games, or perhaps a perspective-shifting affair that explores side-stories? Hmmm...
Cyberpunk 2077 will release in the more immediate future on April 16, 2020 on PlayStation 4, Xbox One, and PC.
CD Projekt RED also confirmed the game will be future-proofed to look and play great on PlayStation 5 and Project Scarlett.
Related Tags