Next-gen Xbox may get room-scale VR gaming
Microsoft files for a VR patent that could pave the way for next-gen Xbox gaming.

Published Sun, Oct 6 2019 9:24 AM CDT
|
Updated Tue, Nov 3 2020 11:46 AM CST
A recent Microsoft patent could have far-reaching implications on its next-gen VR plans.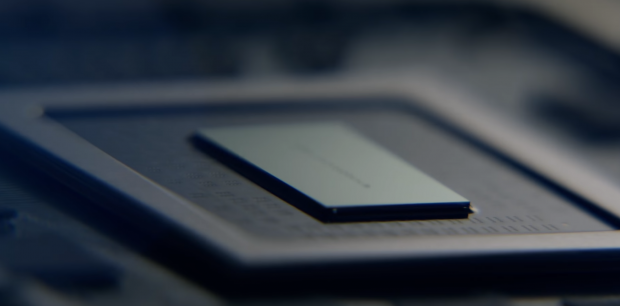 A recently published patent for what's described as a "virtual reality floor mat" just popped up, and it could outline Microsoft's VR ambitions. The mat itself is electronic and works in tandem with cameras outfitted on a VR HMD or tracking beacons to enable more fluid room-scale VR. It's a kind of interactive boundary that aims to more seamlessly blend the real and virtual worlds for more immersion in room-scale virtual reality experiences.
The patent describes the device as "a virtual reality experience is provided to one or more users by a computing system through the use of a special-purpose virtual reality mat." As with any patent, there's lots of permutations and possibilities outlined for the device, but the general gist is having an actual defined space that reacts to digital actions, shows key information to users while wearing VR headsets, and directly synergizes with HMDs, peripherals, and controllers.
Here's a diagram complete with some descriptions: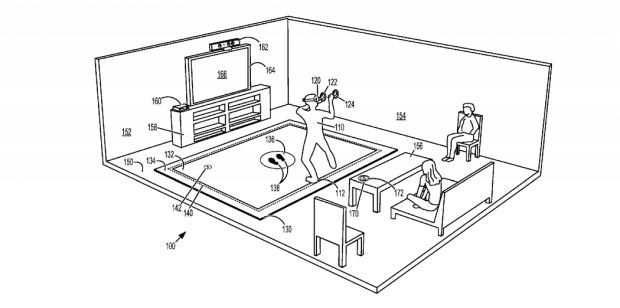 FIG. 1 depicts an example use environment 100 in which a user 110 is presented a virtual reality experience via a head-mounted display (HMD) device 120 that displays graphical content to the user. The graphical content displayed to user 110 by HMD device 120 may include a virtual reality scene.

In at least some implementations, HMD device 120 may display respective left-eye and right-eye views of the virtual reality scene to provide an immersive virtual reality experience in which the user perceives the virtual reality scene in three dimensions and as having depth. HMD device 120 may further output audio and/or haptic stimulus to user 110 as further described herein.

In FIG. 1, user 110 is holding peripheral control devices 122 and 124 that enable the user to interact with a virtual reality environment. As a non-limiting example, user 110 may manipulate peripheral control devices 122 and 124 to direct a virtual fireball at a virtual wizard that is displayed to the user via HMD device 120 as part of the virtual reality experience.

Peripheral control devices 122 and 124 may take the form of a handheld controller, for example. In at least some implementations, user 120 may hold peripheral control devices 122 and 124 in respective left and right hands to enable independent hand-based control.
This development may see Microsoft dusting off its VR playbook and eyeing greater ambitions, particularly with its new Xbox console.
Back in 2018, Microsoft cancelled its plans to bring virtual reality integration to the Xbox One family. The abandonment came years after the company conscripted multiple OEMs to create Windows 10-powered VR and AR headsets for Xbox and PC.
So the HMD tech already exists. It just needs a platform that can support it, complete with peripherals. Enter this new playmat and the new next-gen Xbox.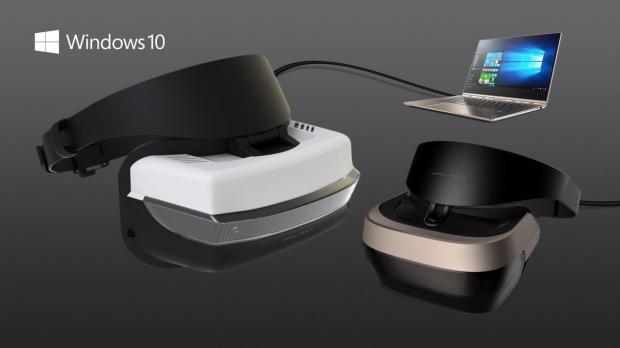 This tech could eventually find its way into Microsoft's upcoming next-gen Project Scarlett console, which is certainly powerful enough to belt out VR gaming.
Scarlett will leverage AMD's new Zen 2 CPU and Navi GPU technology for a huge generational leap in performance that's 4x as powerful as the Xbox One X.
This is all forward-thinking on my part and is based around past evidence and guesstimations, so nothing's been confirmed so far. There's no guarantee Microsoft will even make the VR mat, and a lot more uncertainty whether or not Scarlett will support VR.
But the possibility is still there, and patents like these let us imagine what the future of console gaming could become...especially with the advent of new higher-end hardware.
Project Scarlett is due out by Holiday 2020. No pricing was announced. Check below for everything we know about Project Scarlett so far:
Project Scarlett confirmed details:
Zen 2 CPU

Navi GPU

4x as powerful as the Xbox One X's 6TFLOPs of perf

Super-fast SSD that can be used as VRAM (likely PCIe 4.0)

Supports 8K resolution (likely media playback)

120FPS gaming

Can deliver up to 40x more performance than Xbox One in specific use cases

Raytracing confirmed

Backward compatible with Xbox, Xbox 360, and Xbox One games

Compatible with Xbox One accessories
Related Tags