Blizzard: We are a PC developer first, but ports won't stop
Blizzard says it'll focus predominantly on PC gaming, but expect more ports.

Published Thu, Oct 3 2019 4:15 PM CDT
|
Updated Tue, Nov 3 2020 11:47 AM CST
Current Blizzard Entertainment president J. Allen Brack asserts PC comes first, but that won't stop console ports and mobile-specific releases.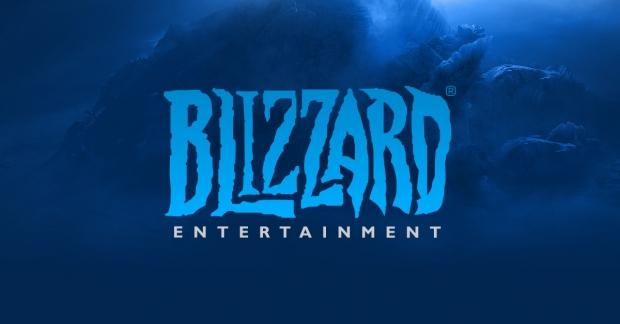 In a recent interview with GameSpot, Blizzard president J. Allen Brack says PC is the highest on the totem pole. "We are a PC developer first," Brack said, then quickly followed up by saying ports of its biggest games won't stop--the Overwatches and Diablos should continue being ported to consoles too.
"And then we look for other platforms that we think can support the types of gameplay experiences that resonate with the type of games and values that we want to put forth into the world. And the example of that is Diablo 3 on console."
So far Blizzard has had tremendous success with its console ports, which is in no small part thanks to its huge live service focus. The company hasn't released a new game in a long while and still makes billions every year thanks to re-releases and ports. That trend won't stop any time soon.
The reality of Brack's words is that yes, Blizzard may release games on PC first, but they're not going to ignore other platforms. There's just too much money left on the table.
Diablo III is one of the best games on PS4 and Xbox One, and has become the definitive way to play the ARPG thanks to its roll mechanics. The Switch revolutionized Diablo play with its on-the-go versatility, and will soon do the same for Overwatch.
The development of cross-play will be instrumental in Blizzard's support for consoles and mobiles, too. Activision is supporting cross-play wholeheartedly with the hopes of maximizing engagement monetization as more and more people play Call of Duty: Modern Warfare together on PS4, Xbox One and PC.
Expect Blizzard to likewise use cross-play as a tool to hammer out more service cash and emphasize console ports because of it.
Blizzard is a growth company, and like all growth companies, that means embracing a wide pool of mediums for products. There's no growth in staying locked to the same platform year after year.
Blizzard has changed a lot over the years, and 2019 will be the start of its big new business model that puts strong emphasis on engagement, monetization, and ports. In fact, making new games is only 1/4th of Activision-Blizzard's new business plan.
The other three are: mobile games, new engagement models, and live operations.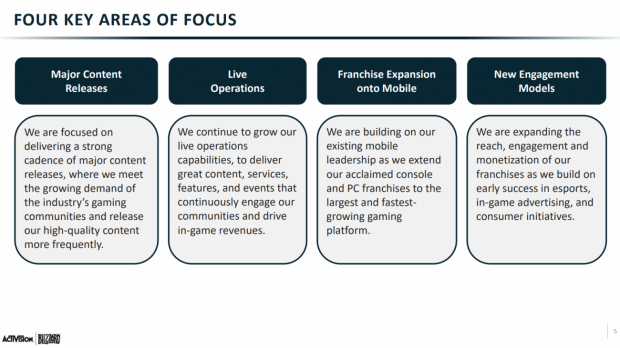 The company fired nearly 800 employees in 2018 so it could re-allocate revenues and ramp up games dev, but not all of this cash is being used for actually games development--it also includes new monetization strategies, web services for live games, and lots of live operations planning.
Blizzard is currently working on more projects than it ever has, including the unannounced Diablo IV and possibly a new Overwatch game.
While it's still rooted primarily in PC gaming, history tells us that PC is just the start of Blizzard's multi-faceted business; games will come to PC first and foremost, but we'll still see console-based releases and mobile-based games like Diablo Immortal.
Blizzcon 2019 in November could be a big proving moment for Blizzard, and we could see Diablo IV announced at the show.
Related Tags