Epic exclusivity didn't stop Borderlands 3's runaway success
Borderlands 3 is a smashing success with 5 million shipments in 5 days and massive sales on PC.

Published Mon, Sep 23 2019 12:35 PM CDT
|
Updated Tue, Nov 3 2020 11:47 AM CST
Borderlands 3's Epic Games Store exclusivity didn't stop it from moving huge sales on PC.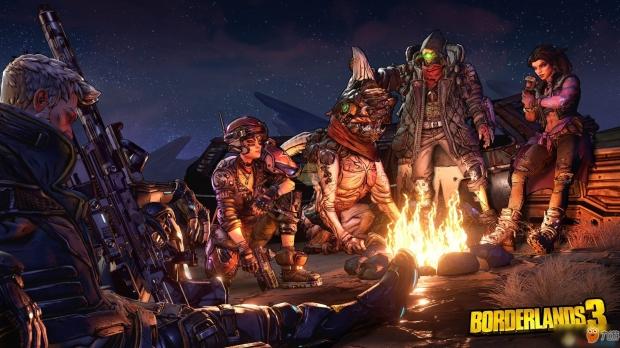 Borderlands 3 is a massive success for 2K Games and Take-Two. The sequel shipped over 5 million units in five days, and sold 50% more copies than Borderlands 2, making it the fastest-selling 2K Games title of all time. It's timed exclusivity on the Epic Games Store turned out to be a huge boon--not only did 2K enjoy a nice signing bonus and get to keep 85% of all game sales revenues, but Borderlands 3 sold more than any other 2K game on PC in that five-day period. Thanks to Borderlands 3's success, the series is now a billion-dollar franchise.
Take-Two notes that 70% of Borderlands 3 sales were digital, which is absolutely huge for total earnings. We don't know what percentage was from EGS sales, or how many copies actually sold on EGS, but we're betting most of the copies were on PS4 thanks to the system's massive 90-million strong install base. There's also no data on microtransaction earnings revenue but we'll probably get that in Take-Two's upcoming quarterly earnings report.
"Initial sales of Borderlands 3 have exceeded the label's expectations and, in particular, PC sales of the title through the Epic Games Store have been incredibly strong," reads an official press release.
Sales should continue as Borderlands 3 matures with free new updates and seasonal content. Gearbox plans to roll out four paid DLC packs in a $30 season pass complete with lots of tweaks and free rotating events.
Borderlands 3 is now available on PS4, Xbox One and PC via the Epic Games Store.
Related Tags