A Total War Saga: TROY officially announced, Achilles and Hector fight
There are no pacts between lions and men. Achilles versus Hector in the new A Total War Saga: TROY.

Published Fri, Sep 20 2019 5:13 AM CDT
|
Updated Tue, Nov 3 2020 11:47 AM CST
After the leaks and rumors surrounding the next Total War game, we finally have an officialy confirmation that the next game will be based in the Greek Mythology world of TROY.
Above we see the officialy trailer announcement that has been released onto the Total War YouTube Channel. Its a cinematic trailer and we are introduced to the two main combat characters of the era, Hector of Troy and Achilles of Greece. Developers Creative Assembly have chosen to delve into the Homer's Illiad and Oddyssey which are the books that detail the events of the siege of Troy and what caused the initial war.
From the trailer we can see that players will be able to take control of both the Greeks and the Trojans, as the game will hone in on the events that caused the Trojan War. According to the trailers description, "In this legendary age, heroes walk the earth. Yet it takes only a single impulsive act to spark a conflict that will shake the world. The Greeks set course for Troy, towards inevitable war and slaughter. For there, on the battlefield before the great city, legends will be born..."
A Total War Saga: TROY will be heading over to PC sometime during 2020, and for more information about the coming game head on over to the official Steam Store listing here.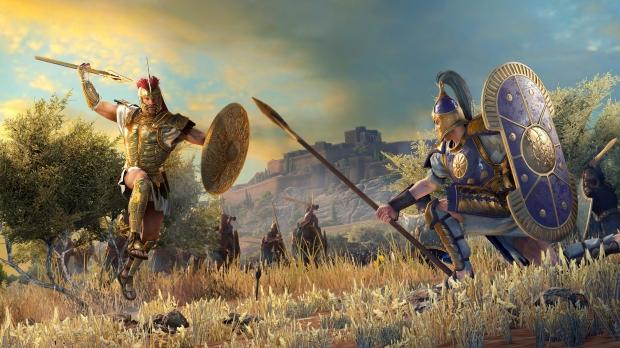 Related Tags