Acer unveils $14,000 gaming chair, the new Predator Thronos Air
Acer unveils the MOST EXPENSIVE GAMING CHAIR ever, costs $13,999.
Published
0 minutes & 33 seconds read time
Acer is making its ridiculous Thronos gaming chair a little cheaper, with the company unveiling at IFA 2019 its new Predator Thronos Air -- a less motorized version that only costs $13,999.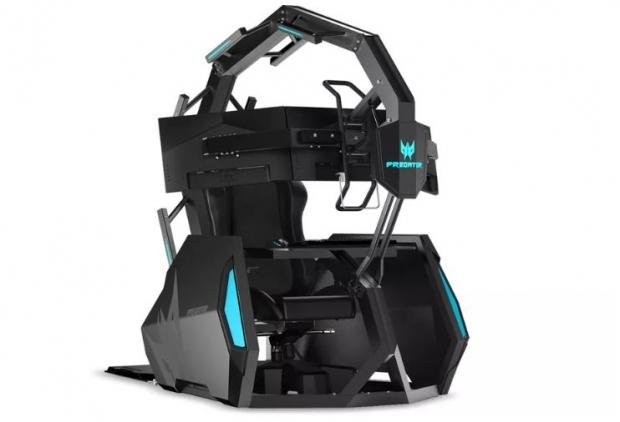 The cheaper gaming chair drops the automatic motorized monitor arm with a manually adjustable one, but Acer will still support up to three gaming displays inside of the gaming haven. There's still an adjustable keyboard and mouse tray, as well as a foot rest to keep your tootsies up.
Dropping $14,000 on the Acer Predator Thronos Air doesn't even include a gaming PC, headset, webcam, and all the rest of the gear you'll need. So if you were spending $14K on this, then you're going to want to deck it out with a high-end gaming PC too, right? Try $20K total.
Related Tags