AMD updates angry community over falsely advertised Ryzen boost clocks
Ryzen 3000 series processors don't hit boost clocks, AMD pushed to respond to community.

Published Wed, Sep 4 2019 12:35 AM CDT
|
Updated Tue, Nov 3 2020 11:47 AM CST
AMD had the entire world in its hands leading into the Zen 2 architecture, resulting in the great Ryzen 3000 series CPUs -- but now there's some serious drama with bold claims of false advertising being thrown around. Check out Der8auer's video below for a great recap:
Once the new Ryzen 3000 series CPUs began getting into consumer' hands, it was quickly noticed that the boost clocks AMD had advertised weren't being met -- and that boost speeds were locked to a single CPU core. AMD didn't confirm this before the launch, but later confirmed it -- going as far as updating the Ryzen product pages to clarify the slip up.
But then Der8auer used a survey in which 2700 people responded to, building data to show that just 5.6% of the reported Ryzen 9 3900X processors in his survey hit the advertised maximum boost clocks. The mid-range Ryzen 5 3600 was much better with 49.8% of users saying they hit max boost clocks... but this is a big issue -- a big, big issue.
It caused some serious issues on the internet, with places like /r/AMD on fire over the issue (and rightfully so). AMD has been forced to respond, taking to Twitter of all places to say:
"AMD is pleased with the strong momentum of 3rd Gen AMD Ryzen™ processors in the PC enthusiast and gaming communities. We closely monitor community feedback on our products and understand that some 3rd Gen AMD Ryzen users are reporting boost clock speeds below the expected processor boost frequency. While processor boost frequency is dependent on many variables including workload, system design, and cooling solution, we have closely reviewed the feedback from our customers and have identified an issue in our firmware that reduces boost frequency in some situations. We are in the process of preparing a BIOS update for our motherboard partners that addresses that issue and includes additional boost performance optimizations. We will provide an update on September 10 to the community regarding the availability of the BIOS".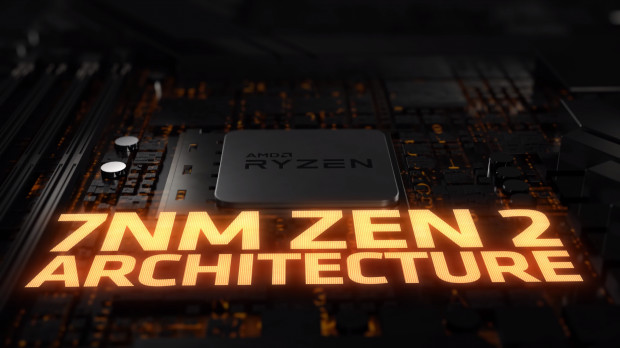 Related Tags