Modder makes Ryzen-powered Gamecube SFF PC
This custom Gamecube packs a serious punch over the 2001 console classic.

Published Tue, Sep 3 2019 3:56 PM CDT
|
Updated Tue, Nov 3 2020 11:47 AM CST
A modder packs a fully-fledged SFF PC into a Gamecube, complete with a Ryzen 5 processor.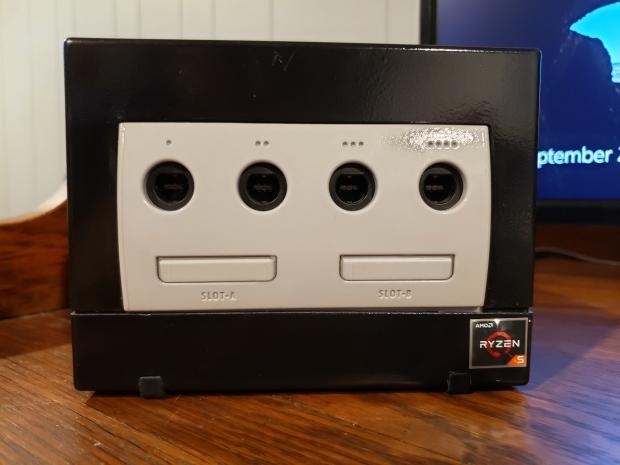 Just for fun, Redditor ellio3 made a small form factor Mini-STX PC out of an old Gamecube chassis. The PC cube's specs include a Ryzen 5 2400G and 16GB of 3200MHz RAM and a roomy 1TB M.2 SSD all fastened to an ASRock A300M-STX motherboard.
Although the components were crammed into the small case with hardly an millimeter to spare, the build apparently doesn't get astronomically sizzly, sitting at roughly 30C idle and 80C under intense load. There's a CPU fan at the top and two Noctua NF-A4x10 fans--one for exhaust, and one for intake. Ellio3 was also able to use the Gamecube's original dust filter too.
Now all he needs to do is load up Dolphin on it...
Here's the full specs:
ASRock A300M-STX

Ryzen 5 2400G

16GB Crucial 3200MHz SO-DIMM

Crucial P1 1TB M.2 SSD
Related Tags