Gears 5 'player initiated combat' was inspired by BioShock Infinite
Gears 5 is a huge game, with inspiration taken from BioShock Infinite.

Published Mon, Sep 2 2019 8:42 PM CDT
|
Updated Tue, Nov 3 2020 11:47 AM CST
Gears 5 is right around the corner iwth its release pegged for next week, and it is the largest game in the franchise with its push into being an open-world game and packing RPG elements for the first time.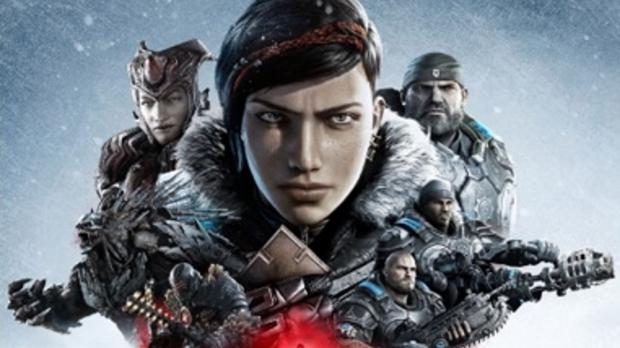 In a recent interview with Rod Fergusson, the studio boss of Gears 5 developer The Coalition, it was unveiled that the game took inspiration from BioShock Infinite. Fergusson had his hands in all of the Gears of War games, but did leave Epic Games in 2012 to join the ranks of Irrational Games -- the company that made BioShock Infinite.
Fergusson explained: "We were saying we want to challenge expectations of player choice. What are ways that we can give the player more choice? And so one way is player-initiated combat. I learned that lesson from BioShock Infinite".
"And so, the idea that there are battles that the swarm are just kind of meandering around and whatever, and you get to look around and see that there's a weapon over there or there's a flank point there or a sniper over there, and then what are the tools I have in Jack that I can sort of use to overcome the situation?"
He added:
We wanted to allow you that moment to take it in and decide how you wanted to play it out. And then with some enemies having health bars, it allows for a different style of play because it means that if I know that Carrier is down to one-twentieth of its health, I know I can rush it and maybe kill it before it crushes me. But in previous games, you'd be like, "It's a bullet sponge and I don't know when it's going to die so I don't know when to make my play." And even things like Stim, where I can go into overhealth and be super aggressive because it's my get-out-of-jail card.
It allows me to play it differently. Normally, I'm back of the room sniping, and now I kind of go a little bit more on the frontline and use Jack to save my ass whenever I make a mistake. And with the RPG elements [Jack's upgrades], we mix it up. What are the ways that people are going to play? We didn't want there to be one where you would just fill up all the upgrades, and at the end, everybody plays the same. That's why we didn't do the tech tree thing. We wanted people to be like, "Oh, I want to invest in this thing" or "This is the way that I like to play. I like stealth, so I want to do this," or "I don't like stealth, I like this."
Related Tags