Kerbal Space Program 2 isn't Epic Store exclusive, won't be monetized
The new goofy astro-sim won't have dreaded microtransactions.

Published Fri, Aug 23 2019 1:07 PM CDT
|
Updated Tue, Nov 3 2020 11:47 AM CST
Although it's published by Private Division, a new label that favors the Epic Store, Kerbal Space Program 2 will instead be sold on Steam.
Kerbal Space Program 2 is happening, complete with co-op play and lots of new content like interstellar travel. It's also coming to Steam and "other digital storefronts," which could include the Epic Store, but it could also include the eShop. Right now Epic is focused on snatching up exclusivity to bolster game sales and engagement figures so they usually force exclusivity for all games on their storefronts, or at the very least force devs to choose between EGS and STeam. This shows that Take-Two's new Private Division label is quite flexible despite the parent company pushing some games on the Epic Store (Borderlands 3 is on the Epic Store, but at the same time NBA 2K20, Take-Two's cash crop, is on Steam).
Another refreshing bit of news is microtransactions won't be included either. The Kerbal devs say the sequel doesn't have in-game currencies or lootboxes, and they even confirm the original Kerbal Space Program isn't being retired or abandoned. New content is still on the way for the first game.
The sequel is actually coming to PC first in Spring 2020, and then PS4 and Xbox One later.
Check below for more information:
Kerbal Space Program 2 offers a multitude of ways for players to further their space adventures with a robust offering of new planets to explore, new technologies to traverse the stars, and the ability to establish colonies, all rooted in real-world science. Players will be able to build without the constraints of planetary gravitation for the first time, which allows for larger constructions and more complex creations than ever before - including interstellar vessels. In addition, players will be able to share these experiences collectively in multiplayer for the first time in franchise history.

Improved Onboarding

Kerbal Space Program 2 will create a whole new generation of space flight experts who will find themselves accidentally learning rocket science. New animated tutorials, improved UI, and fully revamped assembly and flight instructions allow both experienced and novice players to quickly put their creativity to the test without sacrificing any of the challenge from the original game.

Next Generation Technology

In Kerbal Space Program 2, the astoundingly inventive creations that KSP is known for will be taken to a whole new level. Players will be delighted and challenged by next-generation engines, parts, fuel, and much more. This new tech will not just create novel puzzles for players to solve, but will also enable new feats of space exploration within and beyond the original Kerbolar System.

Colonies

Brand new to Kerbal Space Program 2 are colonies.. These colonies not only pose their own physics challenges, but also require resource gathering to build structures, space stations, habitations, and unique fuel types. Eventually, these colonies become advanced enough for vehicle construction, propelling deep space and beyond.

Interstellar Travel

Next-gen tech, colonies, and systematic resource gathering all lead to a whole new level of exploration: interstellar travel. In Kerbal Space Program 2, these interstellar technologies pave the way to a host of new celestial bodies, each comprising new challenges and harboring new secret treasures. Among them: Ovin, a ringed super-Earth with relentless gravity; Rask and Rusk, a binary pair locked in a dance of death; and many more to reward exploration.

Multiplayer/Modding

The technological developments made to the foundations of Kerbal Space Program 2 will build on the beloved modding capabilities of the original game, as well as deliver on the long-requested addition of multiplayer. Soon players will be able to share the challenges of deep space exploration. More details on these features will be revealed at a later time.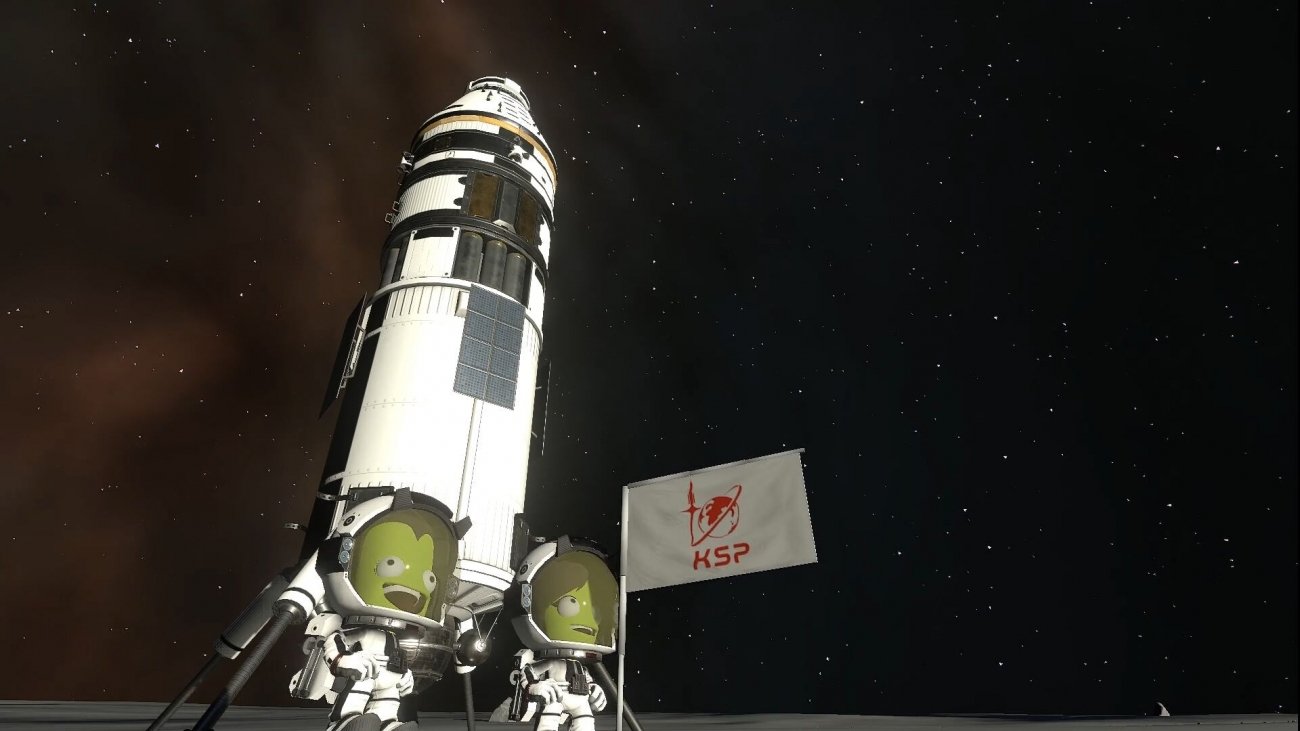 Related Tags