Halo Reach dev's new game Disintegration is a squad-based strategy FPS
Halo Reach dev's new game Disintegration is a mix of strategy, FPS, and sci-fi.

Published Mon, Aug 19 2019 2:16 PM CDT
|
Updated Tue, Nov 3 2020 11:47 AM CST
Gamescom 2019 - Halo creator Marcus Lehto is making a new game with his new studio V1 Interactive, and it looks promising.
Disintegration is a passion project from ex-Halo developer Marcus Lehto, who's leveraging a star-studded team of 30+ AAA vets to create a new shooter. At its core, Disintegration is more of a vehicular-based strategy game rather than a boots-on-the-ground action game like Halo. You're floating around in a kind of sparrow with tons of guns, blasting enemies and ordering a squad of teammates around the battlefield.
Lehto says Disintegration is a brand new concept that gamers haven't really experienced yet. "It's a game pretty much unlike anything you've ever played before," said V1's Marcus Lehto. "We have a full singleplayer story campaign as well as a huge multiplayer component to it. It's a first-person shooter with a lot of real-time tactics elements blended in."
"You play as a pilot in this grav-cycle vehicle that hovers above the ground, and you have onboard weapons for offensive and defensive capabilities, as well as then commanding a small squad of units on the ground that each have their own unique abilities, so it's your job to use them strategically in gameplay."
The game shares a visual style and themes with Halo, Destiny and even Warframe, and sort of reminds me of an old Nintendo 64 game called Forsaken.
"We're taking on something pretty ambitious with a title like this, but the 30-person team in Seattle is a powerhouse of talent with triple-A devs like myself, as well as a lot of emerging talent. It's a great mix," Lehto said.
Disintegration is due out in 2020, and is published by Private Division for release on Steam and consoles.
Check below for a quick snippet of info:
Pilot a heavily armed Gravcycle in Disintegration, a new sci-fi first-person shooter unlike any other. Command your troops on the ground as you battle through a thrilling single-player campaign and compete in frenetic PvP multiplayer against other pilots and their crews.

ABOUT DISINTEGRATION

In Earth's near future, climate extremes, overpopulation, food shortages, and a global pandemic led to nations collapsing and humankind on the brink of extinction. Scientists adopted a means in which the human brain was removed and surgically encased into a robotic armature; a process known as Integration. It was meant to be a temporary solution to an unavoidable crisis.

It was a good thing for decades, allowing humans to survive. But some of the Integrated saw this new form as the future of humanity. With no desire to reverse the process, the post-humanist Integrated stratified, calling themselves the Rayonne. Global war soon erupted, and Rayonne forces now seek to hunt down any remaining humans, forcing their integration, and destroying those who don't share their views.

In Disintegration, you play an Integrated character named Romer. He's one of many who rebelled and are now outlawed by the Rayonne.

It's up to you to lead a small group of these Outlaws, people who have chosen to fight back and survive, into a brighter future where we protect those they care about and hope to one day become human again.

CAMPAIGN

Experience a full single-player campaign as Romer Shoal, an expert Gravcycle pilot. Command your crew of Outlaws on the ground by leveraging a variety of unique unit abilities and mastery of your own personal arsenal to dominate the battle.

MULTIPLAYER

Featuring three exciting multiplayer modes, each with a variety of maps. These frantic team-based battles require smart coordination, utilizing ground units with individual abilities while simultaneously maximizing the destructive weapons on the Gravcycles. Players will choose from several Crews, each equipped with a unique loadout and role in combat.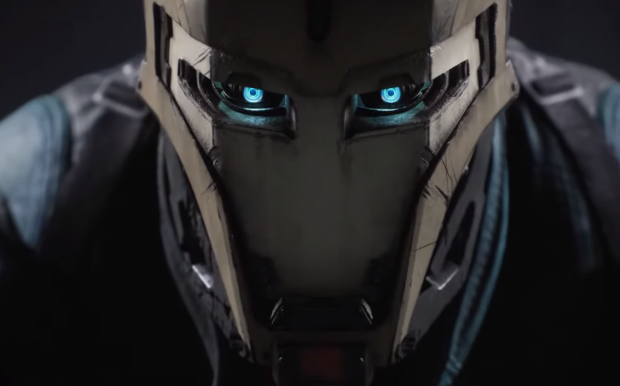 Related Tags