4 billion years ago a planetary embryo collided with baby Jupiter
Scientists estimate that about 4 billion years ago a baby planet collided with baby Jupiter.

Published Thu, Aug 15 2019 6:03 AM CDT
|
Updated Tue, Nov 3 2020 11:47 AM CST
Planetary scientists have estimated that at some time in the extremely distant past that a planetary embryo collided with Jupiter's core, disrupting its development process.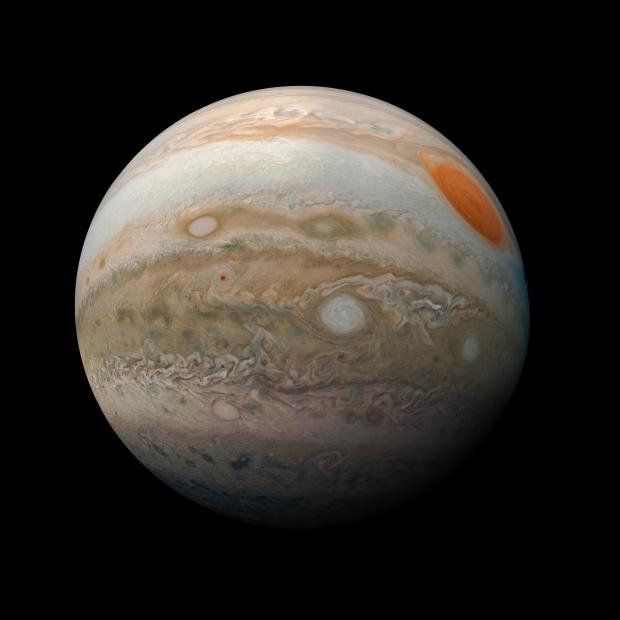 A new report has been published in the Nature's International Journal of Science, this report shines a new light on the past events of Jupiter's formation. According to the paper, scientists are now giving educated guesses towards a planetary embryo once having a head-on collision with an early stage of Jupiter's core. The paper says that since the Juno mission (a space probe sent out to observe Jupiter) has returned recent data, the once assumptions of Jupiter's core structure and gravitational fields have changed.
The new data sent back from Juno also indicated that Jupiter's core composition had a change throughout its development, scientists estimate that this was caused by the colliding planetary embryo. Scientists ran a simulation with this new found data, the simulation consisted of this embryo planet colliding with Jupiter's core and mixing its heavy elements into Jupiter's inner envelope, resulting in a diluted core. The simulation findings were representative of Jupiter's core. The same scientists expect that Jupiter isn't unique in this regard, as they say that Saturn could have experienced similar events.

Related Tags