Nightwolf's fatality in Mortal Kombat 11 is heart stoppingly playable
Nightwolf has made a HUGE entry into Mortal Kombat 11, now available to play.
Published
0 minutes & 42 seconds read time
The second DLC character to be released in Mortal Kombat 11 has made his entry, even though the character needs no introduction we have now been blessed by Nightwolf's ancestors.
Mortal Kombat 11 players who picked up the Kombat Pass will now be able to enjoy the likes of NetherRealm's newest returning character, Nightwolf. Nightwolf was last playable in a Mortal Kombat game back in 2011, and originally made his debut into the Mortal Kombat series back in 1995's Mortal Kombat 3.
From the trailer we can see that NetherRealm has kept most of what made Nightwolf awesome in the previous games. We can see that he still has his classic attacks with his hatchet, his trusty bow, the deadly shoulder charge and of course the spirit animal enhancements. There is also his projectile reflecting aura, machete, and ranged lighting attacks. For those that didn't pick up the Mortal Kombat 11 Kombat Pack, Nightwolf will be available to purchase separately sometime next week. Mortal Kombat 11 is currently available on PS4, PC, Xbox One and Nintendo Switch.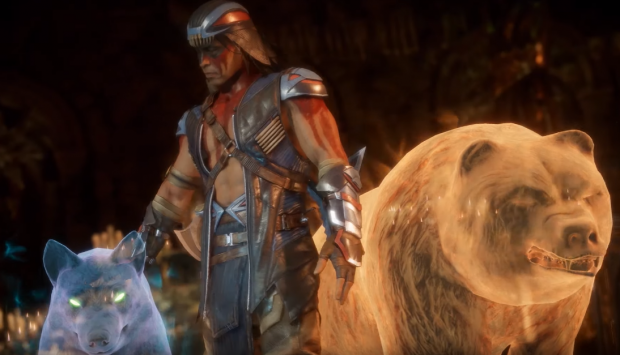 Related Tags