This custom Nintendo 64 console has a built-in FLAME THROWER
Custom-built fire-breathing Nintendo 64 is pure beast mode.

Published Tue, Aug 13 2019 7:27 PM CDT
|
Updated Tue, Nov 3 2020 11:47 AM CST
I'm a huge Nintendo 64 fan so seeing this absolutely awesome custom Nintendo 64 that has dual flamethrowers built-in is pretty damn cool, or hot in this case. Check it out:
The man behind the build is BitHead1000 who did a full re-fit of a Nintendo 64 that saw him remove all non-essential components, and then replacing the plastic shell of the N64 with a custom-built metal replica. What this lets you do is shoot flames from your N64, if that's something you need to do.
Hell, the N64 logo at the front has been replaced with one that spins around with a red light behind it, and it looks freaking awesome. The build video goes for a good 22 minutes, but it is a glorious watch.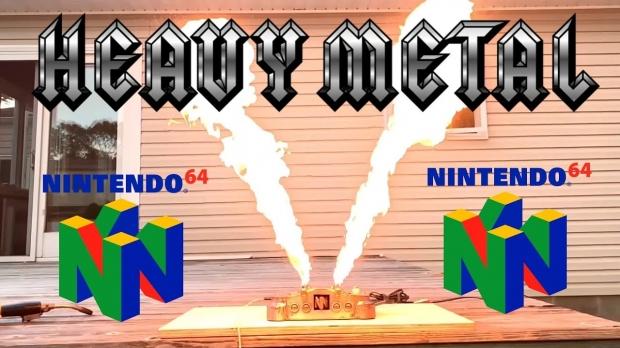 Related Tags