AMD stock flies up 16% after next-gen EPYC Rome CPU releases
AMD stock rises by a huge 16% after the EPYC Rome CPU launch.

Published Fri, Aug 9 2019 11:48 PM CDT
|
Updated Tue, Nov 3 2020 11:47 AM CST
AMD released its game-changing EPYC Rome CPUs and in the hours afterwards, AMD shares spiked by a huge 16% in between Google and Twitter announcing they're using the new EPYC Rome chips in their servers.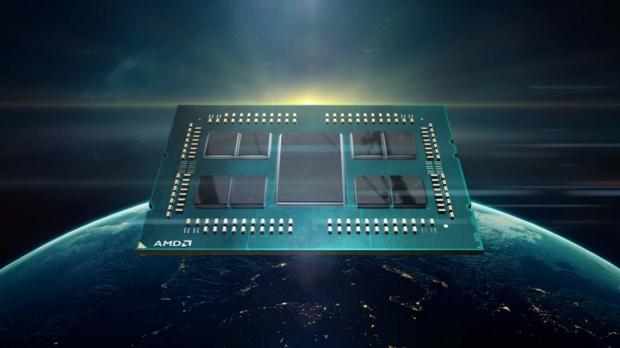 AMD shares closed at $33.92 on Thursday, up by a huge 84% this year alone after riding the success of Zen 2 powering the new Ryzen 3000 series CPUs, and the new Navi-powered Radeon RX 5700 series graphics cards.
Patrick Moorhead, Founder, President and Principal Analyst of Moors Insights & Strategy had some comments on AMD's new EPYC Rome CPUs, where he said: "AMD took a big step forward today in the datacenter with its launch of the 2nd Gen EPYC processor and platform. It is a bigger leap forward than I had expected".
He continued, saying that AMD will make great headway with the second-gen EPYC offerings, adding: "AMD gained low, single-digit share with 1st Gen EPYC but I expect the company to gain more share with 2nd Gen EPYC with CSPs, enterprises, and HPC. Enterprises don't mass deploy any first gen product, they didn't deploy 1st Gen EPYC, but they will deploy the 2nd Gen EPYC".
Bernstein's Stacy Rasgon explained: "Now we always take first-party benchmarks with a grain of salt (they are easy to game), but we have to say AMD AMD, +0.80% went all-out to tell a good story yesterday; we admit they sounded very good".
The analyst added: "Especially given Intel's disclosure of further 10-nanomater server delays, the announcements yesterday will likely keep AMD in full control of the datacenter narrative for now".
Related Tags