39 ancient galaxies found, base universe knowledge shaken
Astronomers have found some ancient galaxies that could shed some light on the dark matter phenomenon.

Published Thu, Aug 8 2019 4:03 AM CDT
|
Updated Tue, Nov 3 2020 11:47 AM CST
What is the universe? That question is currently being answered by numerous persons across the planet and a recent discovery of 39 ancient galaxies could add to the equation of answering that very question.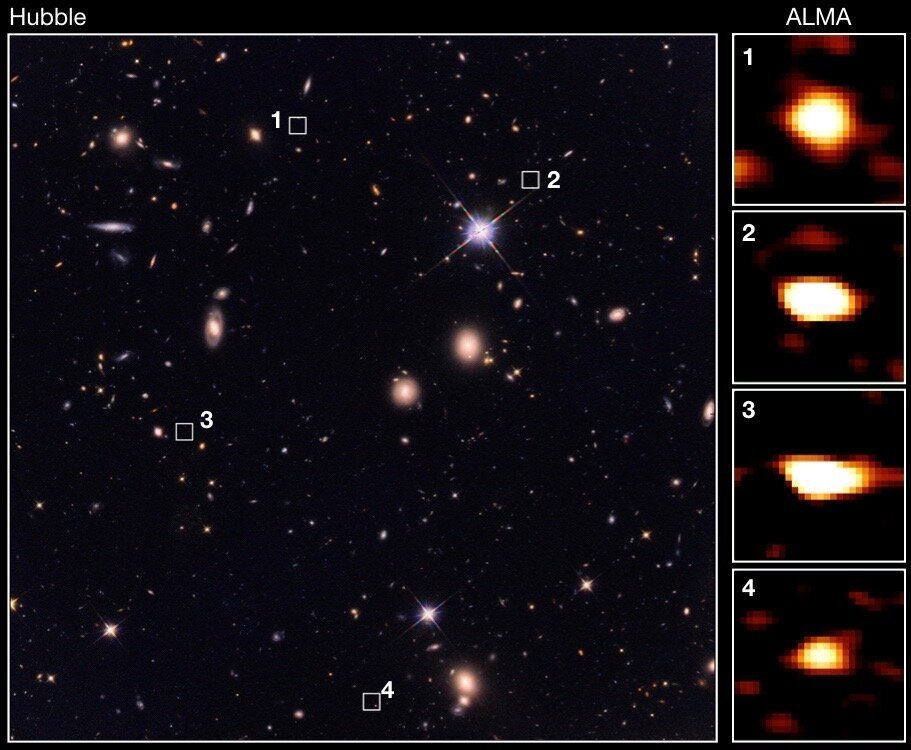 According to some researchers out of Institute of Astronomy at the University of Tokyo, a recent discovery has been made using The Hubble Space Telescope and has shed some light on some light on some pretty big questions in this scientific field. The astronomers have found 39 ancient galaxies that were around during the first 2 billion years of the universe forming. Even though The Hubble Space Telescope unlocked better vision into the cosmos, it cannot see everything and according to Professor Kotaro Kohno, "The light from these galaxies is very faint, with long wavelengths invisible to our eyes and undetectable by Hubble."
The discovery of these galaxies has led researchers to believe they will be able to get a better understanding of how dark matter is connected to the supermassive blackholes that are at the center of each of these galaxies. Researcher, Tao Wang said "This is the first time that such a large population of massive galaxies was confirmed during the first 2 billion years of the 13.7-billion-year life of the universe. These were previously invisible to us. This finding contravenes current models for that period of cosmic evolution, and will help to add some details, which have been missing until now."
Due to The Hubble Space Telescope not being able to detect the wavelengths, researchers "turned to the Atacama Large Millimeter/submillimeter Array (ALMA), which is ideal for viewing these kinds of things". Wang also touched on how big of a moment this is for astronomers, saying "It was tough to convince our peers that these galaxies were as old as we suspected them to be. Our initial suspicions about their existence came from the Spitzer Space Telescope's infrared data. But ALMA has sharp eyes, and reveals details at submillimeter wavelengths, the best wavelengths to peer through dust present in the early universe. Even so, it took further data from the imaginatively named Very Large Telescope in Chile to really prove we were seeing ancient massive galaxies where none had been seen before."
If you are after a more detailed breakdown of this discovery, head on over to phys.org here.
Related Tags