No, CRYORIG is not dead, but the trade war may kill it
CRYORIG may be down but it's not out, at least according to Steve Shen former co-founder and head of sales and marketing.

Published Wed, Aug 7 2019 12:15 PM CDT
|
Updated Tue, Nov 3 2020 11:47 AM CST
The internet went abuzz a short while ago as speculation of cooling manufacturer CRYORIG shutting down. It has since been updated with more current information.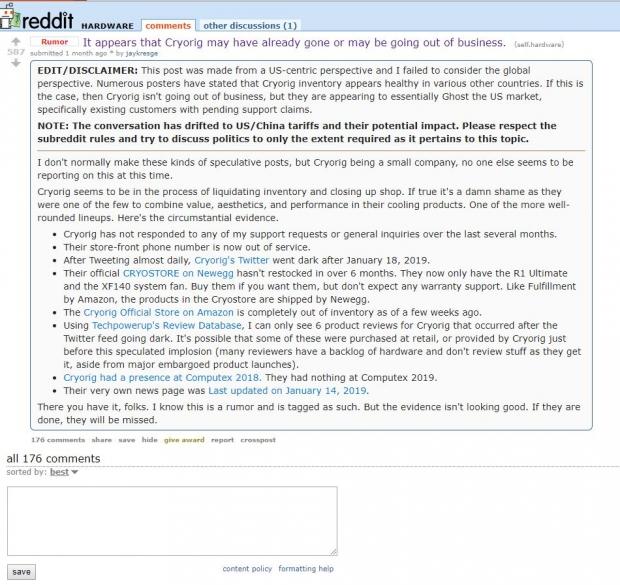 This was the start about a month ago as US markets started to show many CRYORIG parts out of stock and a severe lack of communication from the company.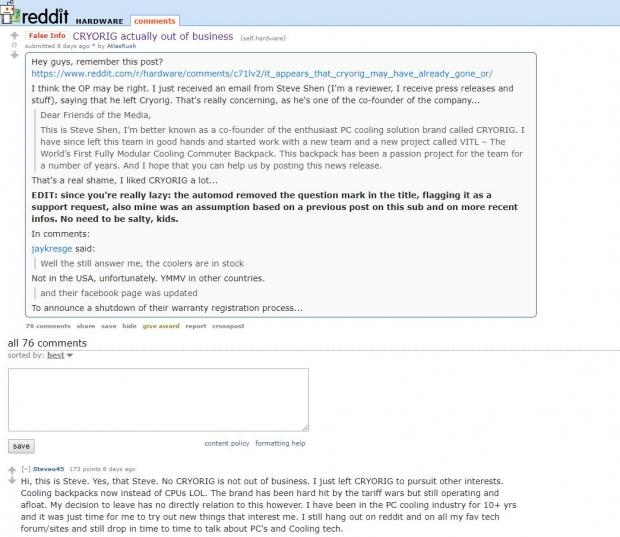 Here we can see the co-founder and head of sales and marketing Steve Shen who according to his reply, has left the company. He notes that the USA tariffs have had a significant impact on the CRYORIG business. Steve has left for another venture he claims is unrelated, but the timing does seem like a sign. Add to this the fact that he claims the company is 'afloat' does not bode well.
Anyone making that sort of claim about a company they founded at least, in my opinion, is saying it's alive for now, but future is uncertain. I could very well be reading too much into this, but with the comments and a co-founder leaving it tells me that at the least, CRYORIG will not be the same we have come to know, for now at least. We have seen the impact on some of the parts we review having higher prices for the USA vs. global and in some cases significantly higher.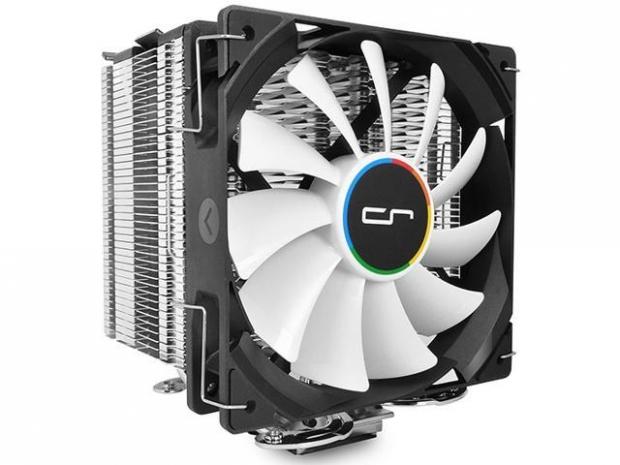 What are your thoughts? Do you use a CRYORIG cooler or a fan of their products? Have you noticed the impact of the tariffs on your favorite PC parts?
Related Tags