NASA partners with SpaceX & Blue Origin for future Moon tech
NASA has decided to partner with SpaceX and Blue Origin to advance into some brand new Moon exploration technology.

Published Thu, Aug 1 2019 2:30 AM CDT
|
Updated Tue, Nov 3 2020 11:47 AM CST
NASA has announced that they have partnered up with Elon Musk's space exploration company SpaceX, and Amazon founder, Jeff Bezos' aerospace manufacturer Blue Origin to advance Moon landing technology.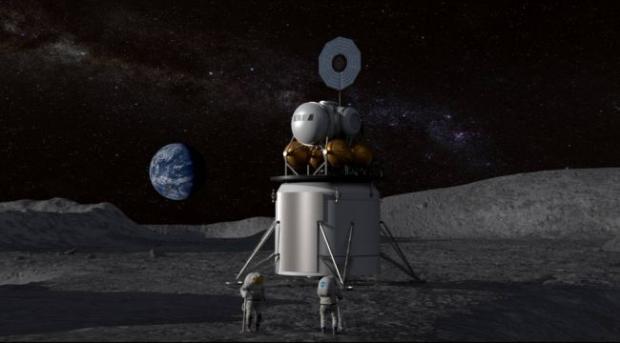 According to the announcement, NASA has identified areas in which private and public companies can assist them in developing further advancements in space technology. SpaceX and Blue Origin will be working with NASA's Langley Research Center in Virginia and Marshall Space Flight Center in Alabama to develop and evaluate materials that could be used on future lunar rovers.
Other technological advancements that are in the pipeline are a navigation and guidance system for more precise and accurate Moon landings. A SpaceX spokesperson gave a statement regarding the new deals between the company and NASA, saying "We believe SpaceX's fleet of advanced rockets and spacecraft, including Falcon Heavy and Starship, are integral to accelerating NASA's lunar and Mars plans." Jim Reuter, associate administrator of NASA's Space Technology Mission Directorate (STMD) also gave a statement, saying "NASA's proven experience and unique facilities are helping commercial companies mature their technologies at a competitive pace."
He continued and said "We've identified technology areas NASA needs for future missions, and these public-private partnerships will accelerate their development so we can implement them faster."
Related Tags