DOOM Eternal's new 'Battlemode' to be shown at QuakeCon 2019
Bethesda teases new 'Battlemode' multiplayer mode for DOOM Eternal at QuakeCon on July 26.

Published Tue, Jul 23 2019 9:31 PM CDT
|
Updated Tue, Nov 3 2020 11:48 AM CST
We will be finding much more about DOOM Eternal at QuakeCon 2019, with its new multiplayer mode 'Battlemode' to be detailed on July 26.
DOOM Eternal's new Battlemode will see one player as the DOOM Slayer, while two other players deploy into the round as demons. The DOOM Slayer gets his full arsenal of weapons -- including the jetpacking Revenant, in a best-of-five fight. Each of the demons have their own "unique movement options, attacks and abilities" that will allow them to battle the DOOM Slayer, making the games nice and quick.
The DOOM Slayer might have weapons but the demons will be able to access the literal armies of Hell, as demon players can spawn hellish AI-controlled reinforcements to battle the DOOM Slayer. The DOOM Slayer can use this to his advantage as he has more enemies to kill, with Glory Kills gaining the DOOM Slayer health, so you don't want to spawn demons at the wrong time.
We will see Bethesda detailing the new Battlemode for DOOM Eternal on July 26 at QuakeCon 2019.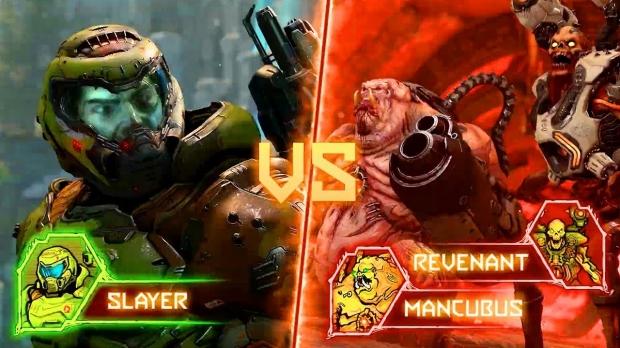 Related Tags