MachineGames' next big Wolfenstein game could follow Youngblood's example, complete with some sort of online play.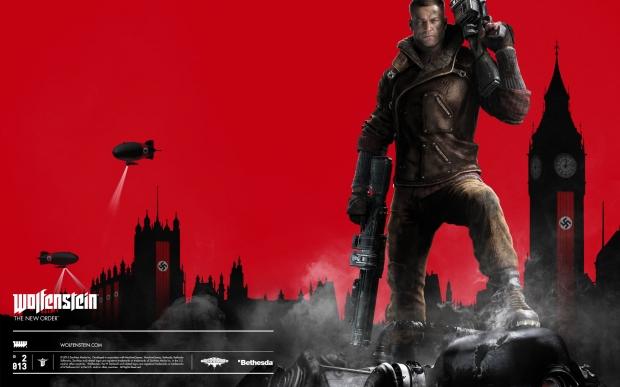 Wolfenstein: Youngblood is a big departure for MachineGames. Typically the newly revamped Wolfenstein series is singleplayer-only chaos, but Youngblood is a live game with microtransactions, online co-op, and a winding story-based campaign. Youngblood, which clocks in at 25-30 hours, is the latest example of Bethesda's newfound focus on engagement-driven live games (ESO, Blades, Fallout 76, and now Youngblood).
Now MachineGames studio head Jerk Gustafsson says Wolfenstein 3 could also have online modes...but not at the expense of singleplayer. Wolfenstein will always be a singleplayer game first and foremost.
"I'm pretty sure that whatever we do in the future it will have an online component," Gustafsson said in an interview with GamesBeat. "You'll be able to play with your friends. But with that said, what I feel is equally important--a very important thing for me personally--is that a Machine Games title will always let you play solo. That's an important thing for us. So I'm pretty sure it will be a combination."
Wolfenstein 3, which will indeed happen, could be built with online co-op in mind.
"[Youngblood] is the first time we've ever done anything online especially from the ground up. We did have some poor attempts for Riddick and the Darkness back in the day, but this is the first game where we've really focused on it as Machine Games. We really enjoy playing co-op in this combat that we've been iterating on for so many years."
So basically Wolfenstein 3 could be a merger of The New Colossus' larger-than-life Nazi-slaying chaos and Youngblood's team-based FPS carnage. I won't lie, that sounds appealing.
This news isn't surprising though. Bethesda has been on a big live service kick lately and has infused key online integration into its biggest games over the last few years. Some titles like Elder Scrolls Online are huge successes. Others, like Fallout 76, show just how far Bethesda Games Studios needs to go before they understand live gaming.
Hopefully Bethesda Softworks studios like id, MachineGames, and Arkane work closely with ZeniMax Online to learn how to optimize their online games. The company simply doesn't need another Fallout 76 failure on their hands.