Valve changed Half-Life because GoldenEye 007 was SO good
GoldenEye 007 on the Nintendo 64 blew Valve away so much it influenced the development of Half-Life.

Published Wed, Jul 17 2019 11:30 PM CDT
|
Updated Tue, Nov 3 2020 11:48 AM CST
I still remember that Christmas morning opening up a magazine about the Nintendo 64 and feeling that 'what is this meant to be' type of present, to my parents handing me another box and inside of it was GoldenEye 007.
It was at that moment I realized my parents had to have gotten me the new Nintendo 64 console at the time, and after ripping that wrapping paper and box to pieces, my brother and I were playing GoldenEye 007 on our brand new Nintendo 64 console. It was one of the best first-person shooters of its time, and Rare at its best on the N64.
GoldenEye 007 producer Martin Hollis explained in 2004 about the AI in the game: "The important thing is to show the player the AI. There's no point having sophisticated AI that the player doesn't notice. The game mechanics have to showcase the AI. The level setup has to showcase the AI. And it all has to make an actual difference to gameplay".
Rare had used a 'rather simple' Finite State Machine where the AI "exists in a given state of execution into a behavior until an even in-game forces a transition to another one'. This is a well-used AI method in GoldenEye 007 at the time, a true leap forward for gaming -- something the team at Valve were aware of when they were developing Half-Life at the time.
Valve jokingly to Rare at the ECTS, a UK trade show in 1998, that "GoldenEye had forced them to redo a bunch of staff on Half-Life".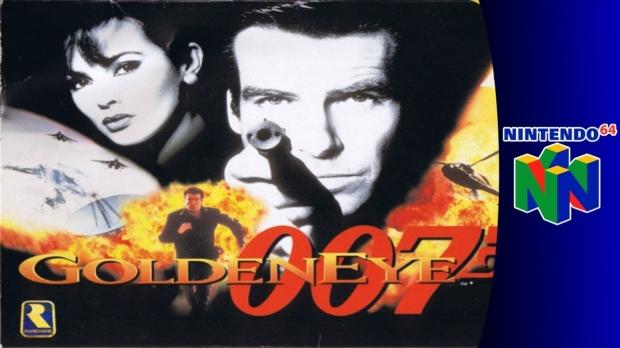 Related Tags