Elon Musk's Neuralink head DRILLING tests begin next year
Elon Musk is hoping to begin his Neuralink tests as early as next year, prepare your skulls people - he is coming with drills.

Published Thu, Jul 18 2019 1:00 AM CDT
|
Updated Tue, Nov 3 2020 11:48 AM CST
Elon Musk's research company that is creating what could be the bridge between the brain and technology is beginning its testing on human subjects as early as next year.
Musk's Neuralink is the newest technology in brain-interfacing and has the goal of what Musk describes as a way of achieving a "a sort of symbiosis with artificial intelligence." Doing this will pave the way forward for human benefits in the field of medical science and other fields. At the moment the technology is quite new, and for it to be used applicants will have to surrender their skulls to a drilling process that will create the ultra thin holes that are required to insert the Neuralink threading.
While this might seem out of the ball park for human technological capabilities, Musk's company performed tests on rats and the performance results exceeded that of today's systems. The rats that were tested showed exceptional data transfer results, the data was captured through a USB-C port located on the head of the rat, and provided 10x more than what the best current sensors can offer. Long term, Neuralink plans to allow for the electrodes that are planted in the subjects head to be able to communicate wirelessly with chips outside the brain (image above).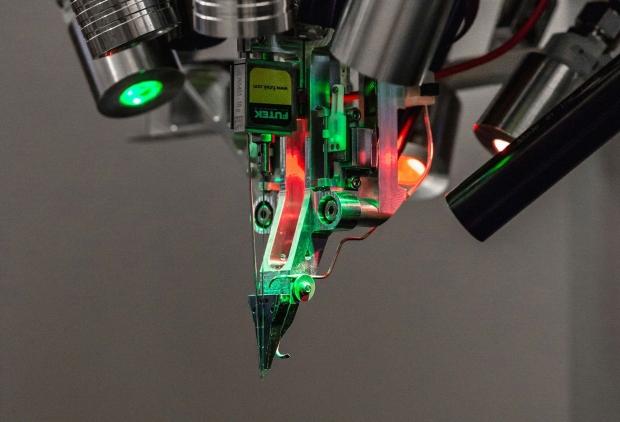 This will allow the user to have real-time monitoring of their device, while also having the freedom of not feeling any wires or connections. While Musk does say that Neuralink is still a long ways off of being commercialized, the eventual goal is that Neuralink will be rolled out to medical patients. An example of this would be amputees regaining the mobility via the use of prosthetic.
Musk wants to begin live testing on humans as early as next year, and to speed up the process he is partnering with some neurosurgeons at Standford and other institutes.
Related Tags