Fallout Miami explores the tropical apocalypse
Fallout 4 is coming to the sunlit shores of Miami thanks to a new unofficial mod.

Published Fri, Jul 12 2019 7:08 PM CDT
|
Updated Tue, Nov 3 2020 11:48 AM CST
Fallout Miami gets new gameplay footage showing off a bright tropical wasteland off the irradiated coasts of Florida.
Pink sunsets. Palm trees. Waves. Beach shores. Clear pools of shimmering water. These are hardly things you associate with Fallout, but thanks to the immensely talented team behind the Fallout Miami mod, all this and more is coming to the post-apocalyptic RPG. It's a far cry from Vice City's brilliant neon-lit streets, sleek sports cars, and alluring nightlife, but Fallout Miami does capture the look, feel, and historical landmarks of post-nuclear Miami.
The Fallout 4 mod is being built from the ground up by a team of volunteers, and will have content comparable to a pretty big expansion when it's ready for release. "Fallout Miami comprises of a large section of Miami Beach. The in-game map is twice the size of Far Harbor. The geographic area covered is roughly from South Pointe Pier to Fontainebleau Hotel," the team says.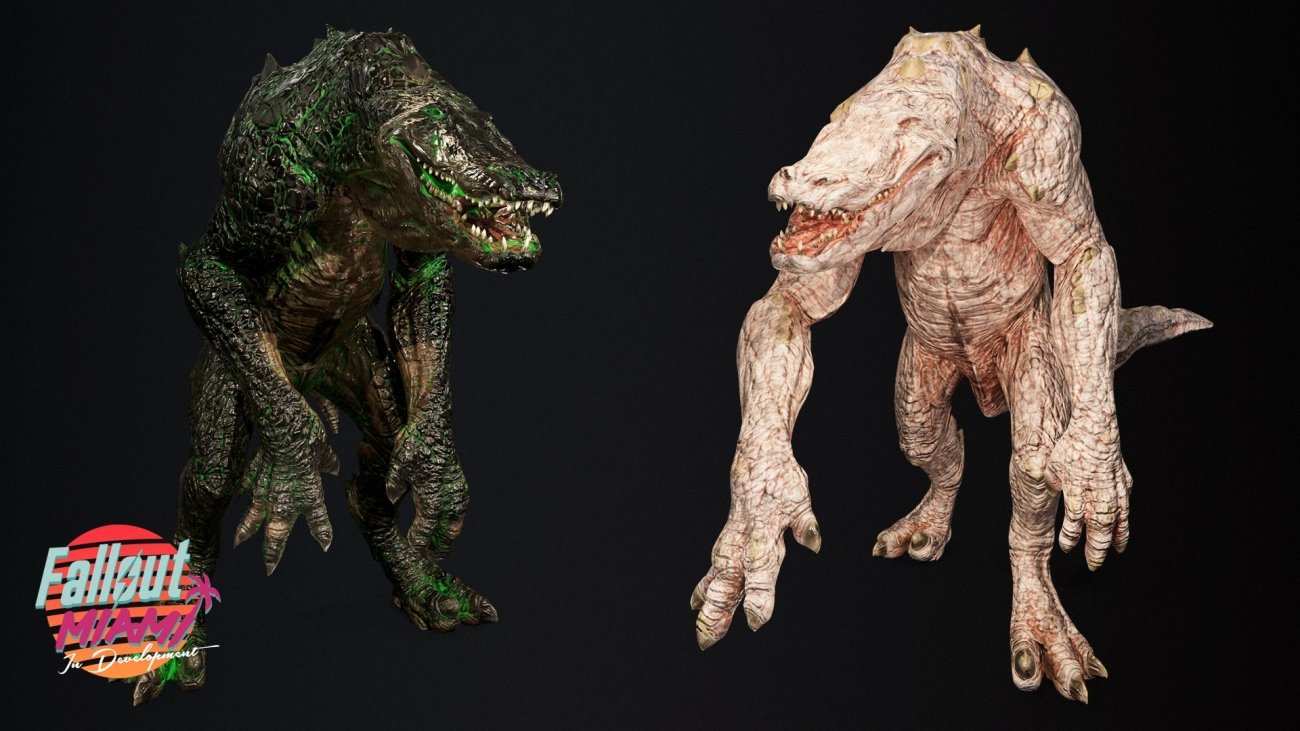 Fallout Miami will have all sorts of new tidbits, from characters, locales, factions, guns, and unique adaptations of the city's history and iconic buildings. New enemies like the fearsome snapjaw--basically a deathclaw crocodile--and even a casino where you can lose all your hard-earned caps.
Of course it'll be entirely free but there's no official word on a launch date just yet.
Related Tags