Grand Theft Auto 6 is very likely in development at Rockstar games for next-gen consoles, and the team could pare about singleplayer focus in favor of GTA Online expansion.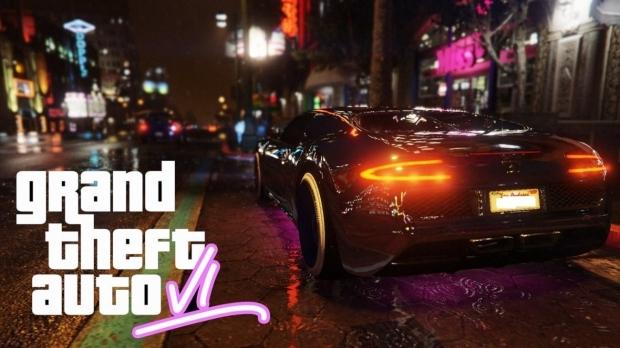 All evidence shows GTA 6 is being made right now. Rockstar parent company Take-Two Interactive strongly hinted as much in its recent financials, confirming the upcoming pipeline is "the strongest in our history." R&D spending is also up to $230 million, more than it's ever been in the last five years. Take-Two's cooking something up and Rockstar is probably in the kitchen.
So what can we expect from GTA 6? If GTA V is any indicator, we'll get served a larger-than-life campaign mode that leverages the full power of next-gen consoles like Sony's PlayStation 5 and Microsoft's new Project Scarlett. There should be a strong emphasis on graphics, NPC AI, absolute insane physics, open-world exploration, and shocking humor. But insofar as content, GTA 6 could actually be lacking compared to its predecessor, which also seemed to dial things back compared to GTA IV. The reason why? GTA Online.
In a recent interview with GamesIndustry.biz, Take-Two CEO Strauss Zelnick discussed how the industry (and his own company) could continue shifting towards a hybrid model of games releases. Games will have two forked business models in every SKU: the launch game, with a singleplayer campaign that remains static, and a multiplayer mode that dramatically expands over time with "free" monetized content.
"It's possible that games may be a bit shorter than they were in certain instances," Mr. Zelnick said in the interview.
"It's possible that the ability to deliver content on an ongoing basis for a long time after an initial release of a hit would mean that perhaps that initial release wouldn't be as long in terms of number of hours of gameplay as previously had been demanded in a world where that was all you were getting."
We wouldn't say Rockstar Games have gotten necessarily shorter, but certain features have definitely been dialed back. GTA V may be a sprawling epic metropolis with tons of areas to explore and NPCs to heckle and hassle, but the world itself is less interactive than say GTA IV. That's because Rockstar opted to expand the game via free multiplayer content in GTA Online rather than add in new story missions.
This left the game feeling like key portions were withheld or carved out to be monetized later with the online mode.
Red Dead Redemption 2 followed this path with its own Red Dead Online mode that's similarly monetized with in-game purchases. Both RDR2 and GTA V felt like a complete narrative in their own right, of course, but their stories remained static and didn't expand with DLC or expansions--instead the real path to post-release expansion is relegated to an online mode built around grindy engagement tactics.
Of course this trend won't change any time soon. The practice is simply too good of a money-maker. GTA Online has made over $1 billion from microtransactions and remains a massive contributor to Take-Two's business nearly six years later.
GTA 6 should be more of the same. This hybrid approach is simply too good of a business model for Rockstar and Take-Two.
We've already outlined how GTA 6 should fold directly into Rockstar's lucrative GTA Online multiplayer, possibly with some sort of cross-play with GTA V.
Rockstar probably won't reveal GTA 6 until 2020 or maybe even 2021, giving Red Dead Online and GTA Online plenty of time to both mature and moderate insofar as earnings and engagement.