PS5 is 'more of the same' says PlatinumGames
PlatinumGames isn't so hyped about next-gen consoles.

Published Tue, Jun 18 2019 2:31 PM CDT
|
Updated Tue, Nov 3 2020 11:48 AM CST
PlatinumGames makes some of the best action games in the industry, so you'd think they'd be excited about the next-gen PS5 and Project Scarlett consoles. But studio boss Atsushi Inaba isn't that thrilled. The high-powered duo is just more of the same, he says.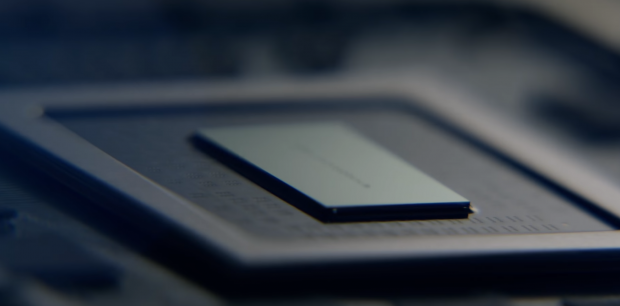 Both Sony's next-gen PlayStation 5 and Microsoft's Project Scarlett are powerhouses for next-gen gaming. Armed with custom AMD chips outfitted with Zen 2 CPUs and Navi GPUs, the consoles will leverage high-end processing power to push 4K (and even 8K), 120FPS, and dramatically boosted performance. But to developers like PlatinumGames, these specs are just numbers. There's really nothing unique to be found in either box.
PlatinumGames boss Atsushi Inaba admits next-gen consoles will be good for gamers (especially their super-fast SSDs likely enabled by PCI 4.0 tech). "It's OK. And by that I mean, I'm sure that things will move faster, graphics will be better and maybe it will be easier with less wait times... that's good for the consumer," Inaba told VideoGame Chronicle.
"But quite frankly it's more of the same compared to previous generations. It's nothing that's disruptive or super innovative, if you ask me."
"It's hard to get excited about stuff that kind of already exists, but has been repurposed to a certain degree."
The hardware itself may not be tremendously innovative, at least in Inaba's perspective, but the real magic happens on the developers' side.
Both Sony's and Microsoft's first-party developers will push both systems to their respective limits, finding unique ways to tap the system's beefy chips and rev things past 11. Microsoft's developers in particular are masters at squeezing out every last drop of performance from its highly customized hardware. For example, devs like Turn10 were able to hit native 4K 60FPS on the Xbox One X without even using 100% of the GPU.
Inaba is off the mark about next-gen consoles not being innovative or unique. His words tremendously discount the massive efforts that go into shaping and planning a console on both the silicon and software levels. AMD is working closely with Sony and Microsoft to fashion highly customized chips for each system, as they've done with previous consoles. Perhaps what the PlatinumGames dev meant was that each box will basically be a cheaper PC with its own collection of games, instead of breaking the mold in a disruptive new way.
If anyone is going to disrupt the market it'll be Nintendo.
Microsoft only cares about disruption via services--look at the success of Xbox Game Pass and its foray into game streaming tech with Project xCloud--and Sony is pretty much dead-set in its union of straightforward hardware and services. Arguably Nintendo already has disrupted the market by merging consoles and handhelds together with the Switch...but even that hardware isn't entirely unique. The Switch is powered by the same Tegra X1 that's found in NVIDIA's Shield set-top boxes.
Google Stadia could change gaming forever though...and Inaba finds it an exciting market to tap. Of course it also helps that PlatinumGames is independent and has been looking to publish its own games for a while, so of course Stadia, a new platform, would be exciting to them.
PlatinumGames is currently working on multiple projects including Astral Chain on the Nintendo Switch, Babylon's Fall with Square Enix, Bayonetta 3 on the Switch, and other unannounced new IPs.
Related Tags