Dragon Ball Z: Kakarot has diverse large regions to explore
Dragon Ball Z: Kakarot.

Published Tue, Jun 18 2019 1:00 AM CDT
|
Updated Tue, Nov 3 2020 11:48 AM CST
During E3 2019, Bandai Namco revealed their new Dragon Ball title that is currently in the works, Dragon Ball Z: Kakarot. We have now learned that while Kakarot won't be a traditional open world game it will still have large diverse environments.
According to a recent interview with Dualshockers, Bandai Namco's producer and director of Dragon Ball Z: Kakarot, Hara Ryosuke and Kimoto Kazuki, respectively, discussed Kakarots world design and what players can expect from the title. Ryosuke mentioned that Kakarot won't be a traditional open-world experience, but instead will take players to extremely wide and expansive areas or zones. Within these zones players will experience pivotal parts of Goku's story.
Here is what Ryosuke said exactly "I kind of want to mention I don't think this is a true open world in the way we've kind of come to understand the definition of an open world today. There are several very large and wide expansive areas or zones if you will where you can experience different sagas of the Goku story. They'll be unlocked as you progress through the narrative."
He continued "To kind of give you a visual sense of how this is going to work; when you played the demo you saw that one area that Goku was interacting and progressing the story in. If you continue to ascend you'll zoom out into this world map interface. From which point you choose an area and dive into that. So that's how the areas and zones are connected."
We can see an example of the vastness of the regions in the above GameSpot Gameplay trailer above. Dragon Ball Z: Kakarot will be launching on PS4, Xbox One and PC in early 20202.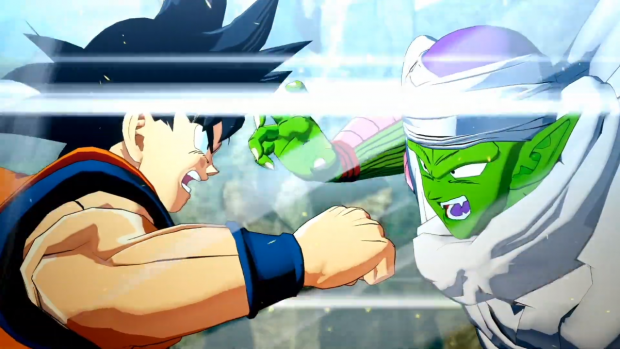 Related Tags