Nintendo is looking at game streaming tech
Nintendo is (and has been) experimenting with game streaming tech on the Switch, but is still dubious about widespread adoption.

Published Mon, Jun 17 2019 4:16 PM CDT
|
Updated Tue, Nov 3 2020 11:48 AM CST
Nintendo is and has been experimenting with game streaming tech in Japan, and now Nintendo of America President Doug Bowser publicly discusses interest in the latent platform.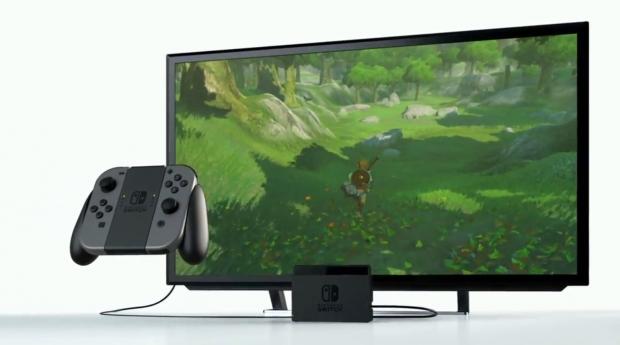 Game streaming is on the horizon. Both Google's new Stadia cloud-streaming tech and Microsoft's Project xCloud service launch in 2019, promising a new era of choice and accessibility. With PS Now, Stadia, and Project xCloud, Nintendo will be the odd one out of the streaming market. These services pose a direct threat to Nintendo's transforming handheld-console hybrid by challenging the Switch's main selling point: playing on the go or at home. Nintendo will have to answer this threat eventually...but luckily it's been planning streaming services of its own.
Nintendo has experimented with cloud streaming on the Switch, beaming games like Resident Evil 7 and Assassin's Creed: Odyssey to the device. But is this the extent of their focus? Can we expect more? According to Nintendo President Doug Bowser, possibly.
"Overall, we think it's really interesting to be watching what others are doing and what they're up to, and considering how the video game experience may evolve based on new technologies," Mr. Bowser told TIME when asked about Nintendo's game streaming plans.
"We're looking at those technologies and understanding their capabilities and how they may contribute to the gameplay experiences we desire with our IP and characters and environments."
Streaming isn't the end-all solution for gaming, though. Nintendo is still very much dedicated to its hardware focus. Streaming isn't set to directly threaten console gaming any time soon--if anything it'll be another platform that's secondary and complimentary to PC and console gaming--and Nintendo knows it can bide its time.
"However, we also believe that at this point in time Nintendo Switch also offers a very compelling and unique gameplay experience. It's a very unique platform in that you can play it at home on your TV, and instantaneously pull it out of the dock and go to a portable mode, whether that's a tabletop mode or a handheld mode, and continue playing that game seamlessly wherever you go.
"That proposition of hardware coupled with a catalog that's over 2,000 games deep is one reason that fans are still choosing Nintendo Switch as their platform of choice."
Nintendo is notoriously slow and quite clumsy at handling its services. Nintendo Switch Online is almost a year old and has barely matured. There was no mention of Nintendo's promise to boost Switch Online's value at E3 2019, and no discussion of new services whatsoever.
The company knows it has to embrace services as a means to compliment its mega-popular 34.74 million console install base and earn revenues over time. The Switch's internal Tegra X1 chip has a unique opportunity to tap NVIDIA's GeForce Now streaming servers, which were specifically made to beam games from the cloud to NVIDIA Shield set-top boxes.
Whether or not that'll happen, or how long it'll take, remains to be seen. Nintendo probably won't embrace streaming in a fully-fledged service for another year or so.
Related Tags