We're just getting 7nm parts in the form of AMD's upcoming Ryzen 3000 series and Radeon RX 5700 series products, but TSMC has decided that it is time to announce R&D has begun for the 2nm node.
We will soon be hearing more about the 5nm and 3nm nodes from the likes of Samsung and TSMC as research into those processes has already begun, but the news on 2nm is super new. Zhuang Zishou, a senior director at TSMC, explained to Taiwanese media that the 2nm plant will join the other next-gen node plants in Hsichu, Taiwan.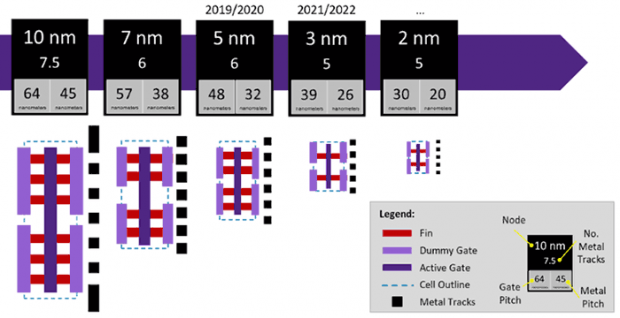 Hsichu is where the huge Science Park is located where 400 tech companies reside, with TSMC hoping to get the 2nm plant operational by 2024. The road to 2nm is pretty damn insane, as we're quickly shifting from 14/16nm to 7/10nm, while 5/3nm are in the works and now R&D on 2nm has begun.
Exciting times is definitely an understatement.