Chivalry 2 E3 reveal, one-year Epic Store exclusive, 2020
The sequel to the 2012's Chivalry has been announced at E3 2019, introducing Torn Banner Games' Chivalry 2.

Published Tue, Jun 11 2019 2:35 AM CDT
|
Updated Tue, Nov 3 2020 11:48 AM CST
E3 2019 - Has kicked off to a mighty start and what better way to catch up on the action than in a first-person swords-and-soldiers game?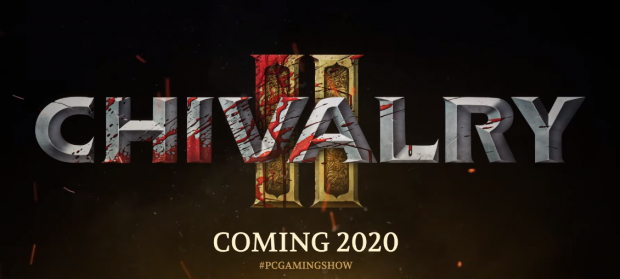 Back in 2012, Torn Banner Studios released a game called Chivalry, which was originally a mod called Age of Chivalry for Half-Life 2. The mod became so popular that it eventuated into Torn Banner Studios' Chivalry title which now seven years later has a sequel, Chivalry 2. Chivalry 2 will introduce a bunch of new features, such as more precise weapon swings, better defense mechanics, impressive graphics and gore and doubling in server capacity to 64.
Torn Banner Studios considers the implementation of horses in Chivalry 2 to be the games biggest addition. According to WCCFtech, during the games reveal it was implied that Chivalry 2 will have the capacity to be able to recreate some of the most epic battle charges we have seen in the history of film. An example would be Game of Thrones' Battle of the Bastards. Chivalry 2 will be a one-year timed exclusive to the Epic Games Store. Check out the above trailer for some gruesome, yet awesome gameplay of Chivalry 2.
Related Tags