Avengers is a live service game with 4 player co-op
Square Enix's new Avengers game is a live game with tons of expanding content, can be played offline.

Published Wed, Jun 12 2019 4:07 PM CDT
|
Updated Tue, Nov 3 2020 11:48 AM CST
E3 2019 - As we predicted long ago, Crystal Dynamics' big new Avengers game is a live service title that'll offer tons of content over time.
The new Avengers game sounds incredibly ambitious. Set in an all-original and gripping story that vilifies the Avengers as shamed heroes, gamers can play as Iron Man, Thor, The Incredible Hulk, Black Widow, and Captain America--all with new designs and voices. Although it's a live game, the Avengers won't be always-online and caters to all kinds of players by including both singleplayer and co-op story content.
It's a third-person action game where up to four players can team up to take on huge battles across an ever-expanding world. An action-adventure game at heart, each Avenger will have their own RPG-esque skill trees that can be customized by players.
Every character has their own strengths and fights the way you'd expect them to; Iron Man flies through the skies and blasts enemies with his lasers and gadgets, Hulk smashes everything and everyone, Thor calls down the might of lightning to zap foes and uses Mjolnir to dish out serious havoc, Iron Man runs deftly into battle with his trusty shield, and Black Widow uses svelte assassin tactics to take down enemies.
Missions will likely be replayable and we'll probably get lots of upgrades to boost our heroes. Marvel has a huge galaxy of heroes and villains to add to the game, and we should see Avengers be a huge springboard for nostalgia and revenues via paid story expansions. Expect to see lots of vanity customization options as well as a dynamic crafting and RPG-esque leveling system befit for a live service game.
Sadly we didn't get to see any actual gameplay, which was a huge missed opportunity. Crystal Dynamics can say anything they want about the game but until we actually see it for ourselves it's hard to have an opinion.
Avengers has a hub, but Crystal Dynamics was careful to say the live service aspect isn't like other games. Players can weave in and out of offline and online singleplayer as well as co-op at any time, and the full story can be experienced across all modes.
More characters will be added over time across an ever-expanding world and they'll all be 100% free, strongly hinting at cosmetic monetization (the team said no lootboxes or pay-to-win mechanics).
"Marvel's Avengers delivers a narrative over multiple years, with exciting new content released at a regular basis," said senior content and social media manager Megan Marie. "Our promise to the community is that we won't have random lootboxes or pay-to-win scenarios."
Beta access is coming first to PS4, and Avengers will have exclusive content on Sony's console.
Marvel's Avengers launches May 15, 2020 on PS4, Xbox One and PC. Check below for more info:
Marvel's Avengers begins at A-Day, where Captain America, Iron Man, the Hulk, Black Widow, and Thor are unveiling a hi-tech Avengers Headquarters in San Francisco - including the reveal of their own helicarrier powered by an experimental energy source. The celebration turns deadly when a catastrophic accident results in massive devastation. Blamed for the tragedy, the Avengers disband. Five years later, with all Super Heroes outlawed and the world in peril, the only hope is to reassemble Earth's Mightiest Heroes.

Marvel Entertainment and Square Enix are excited to unveil Marvel's Avengers, an epic action-adventure game that combines cinematic storytelling with single-player and co-operative gameplay. Developed by Crystal Dynamics in collaboration with Eidos-Montréal, Nixxes Software, and Crystal Northwest, Marvel's Avengers will release simultaneously for the PlayStation®4 computer entertainment system, the Xbox One family of devices including Xbox One X, Stadia, and PC on May 15, 2020.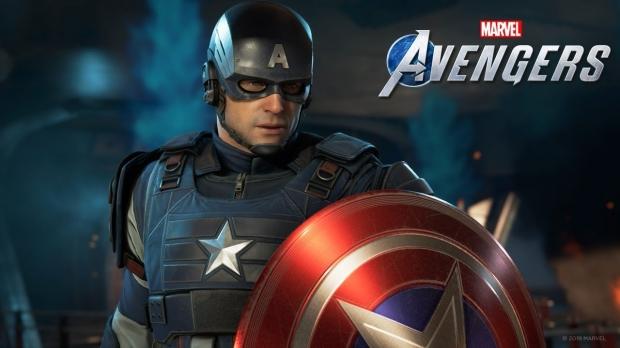 Related Tags