Dying Light 2 poster art shows survivor rooftop communities
A new piece of concept art has been released for Dying Light 2, it showcases that survivors will take to the rooftops to live.

Published Thu, Jun 6 2019 2:00 AM CDT
|
Updated Tue, Nov 3 2020 11:48 AM CST
Dying Light 2 has got to be one of the games I'm most excited to hear about from next weeks E3 presentation, and to build up hype even more we have a new concept art to dive into.
The art comes from the official Dying Light Twitter page, where we can assume that developer and publisher Techland has taken to tease fans. From the image we can see multiple different buildings and each are equipped with what seems to be human living conditions and infrastructure. Assuming that this concept art is a reasonable representation of what players will experience within the game, we can say that players will be traversing these rooftops and interacting with a variety of different NPC's survivors, while also using the provided infrastructure to their advantage.
Creative Director at Techland, Adrian Ciszewski spoke out about the rooftops, saying "The path to achieving your goal will at times take unexpected turns, but you can always get back on track, at a certain cost. The thriving rooftops are visible proof of a path once taken by the protagonist--the more he helps the survivors, putting his own needs aside, the more life and hope can spread throughout the city. Players will have their own cities that entirely reflect them in Dying Light 2."
This statement really does reinforce the fact that players' choices have both positive and negative effects on the world around them. Each choice will have a butterfly effect across the players' story, and to give a more personal spin on that game mechanic - I cannot wait for the multitude of options that will be at the players fingertips. Square Enix recently partnered with Dying Light 2 developer Techland, and the title will be apart of the Square Enix press conference at E3 2019 on June 10 at 6 PM ET / 9 PM PT. More information should be released on the title there.
Dying Light 2 is headed for release on the Xbox One, PS4 and PC. No official specific release date has been announced as of yet.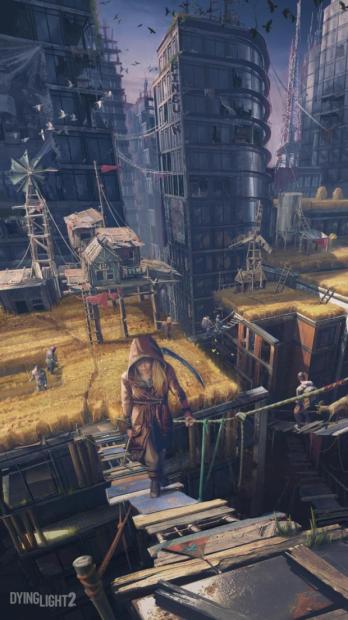 Related Tags