UPDATE: Ubisoft confirms Watch Dogs: Legion is real, and is set in the UK.
In previous Watch Dogs games, only the world's technology was hackable. Stoplights, cars, phones, drones, etc. could be manipulated on your command. But in Watch Dogs 3 you'll can hack people.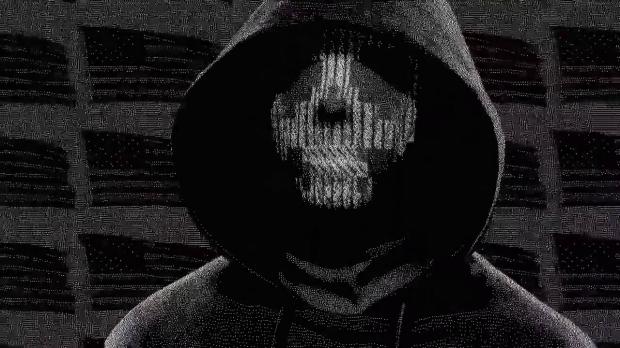 My name is Legion, for we are many.
According to key sources, Watch Dogs 3: Legion is built around one immensely ambitious concept: being able to play as anyone you see in the game. Much like the demoniac gestalt Legion who possessed people in the New Testament and forced them to do nefarious things against their will, players can essentially take control over anyone in the city of London and make them do whatever they want. Big Brother eat your heart out.
The next Watch Dogs takes place in a post-Brexit London, reports indicate, and dystopian tech should be the gateway to this new perspective-shifting mechanic. The city's entire population could have hackable surveillance chips implanted into their brains for 1984-esque mass control, effectively turning London and its denizens into a playground for our enjoyment.
This mind control feature has some serious far-reaching Black Mirror implications and paints the game as a more grim and bleak experience that counters Watch Dog 2's colorful and free anarchist style.
This new feature will open up a new layer of interactivity and engagement with the game. Watch Dogs NPCs have always been reactive to situations caused by you or other NPCs, GTA-style, but this time around you'll actually become the everyday characters you see walking around. We'll effectively become part of the environment and meld with these open-world games in a new way.
Ubisoft is working hard on this new innovative mechanic and is crafting high-end technology to make it happen. The company is investing heavily into AI and sees the tech as a new horizon for realism in simulation type games. Watch Dogs 3 should be the major proof-of-concept of its labors.
Watch Dogs 2 itself had incredible AI and NPC interactions, and I absolutely can't wait to see what the ultra-creepy overseas Legion holds for us.
No actual information has been confirmed by Ubisoft, however. We do know the game shouldn't release before 2020.
Watch Dogs: Legion will be revealed during the publisher's press conference on Monday, June 10 at 1PM PST/4PM EST.