THQ Nordic's net sales spike by 500%
Metro Exodus is a massive success and helped spike THQ Nordic's earnings by five-fold.

Published Wed, May 22 2019 3:11 PM CDT
|
Updated Tue, Nov 3 2020 11:48 AM CST
Metro Exodus is the biggest game THQ Nordic has ever released, and strongly contributed to a huge 500% jump in net sales.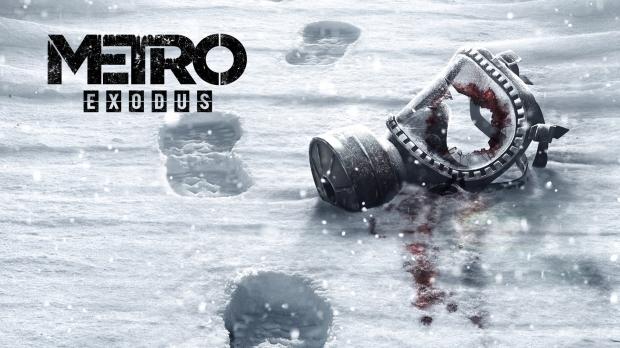 THQ Nordic's yearly earnings are quite good. The company has a huge arsenal of games and IPs but sometimes bigger titles steal the show, and this time Metro Exodus is the star. 4A Games' latest AAA shooter helped the company's net sales rise astronomically by 507% year-over-year to 5.75 billion SEK ($596.3 million) in the 15 month period ended March 31, 2019. Also remember THQ Nordic acquired Deep Silver parent company Koch Media in 2018, so Deep Silver's full library of games contributed--especially Metro Exodus.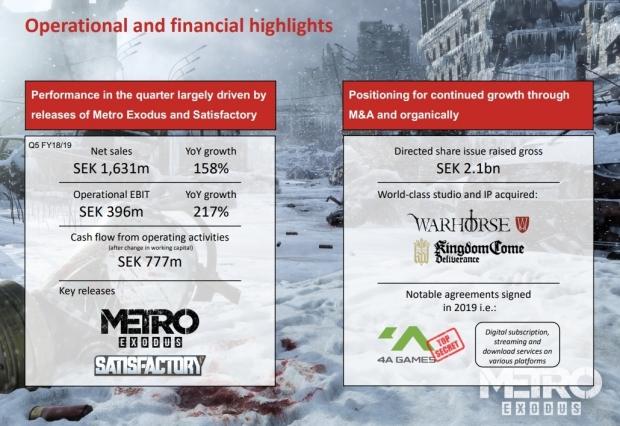 Throughout the 15-month period (the odd reporting schedule is due to THQ Nordic switching from a calendar model to fiscal year, so 3 months were tacked on), Deep Silver games made a disproportionate amount of sales earnings, especially during Q5 when Metro Exodus was released. While no exact per-game unit sales were revealed, Deep Silver accounted for 77% of total sales in Q5, driven by, you guessed it, Metro Exodus.
For the full year, Deep Silver made up 64% of total sales earnings, and its Q5 performance made up 77% of net sales.
Here's what THQ Nordic said about Metro's impact on its Q5 period (note this is launch quarter, not representative impact on full-year earnings):
"We ended the extended financial year 2018-2019 with another stable growth quarter. Net sales increased 158% to SEK 1,630 million, primarily driven by the February release of Metro Exodus. Operational EBIT grew 217% to SEK 396 million, mainly driven by the performance of Metro Exodus and Satisfactory."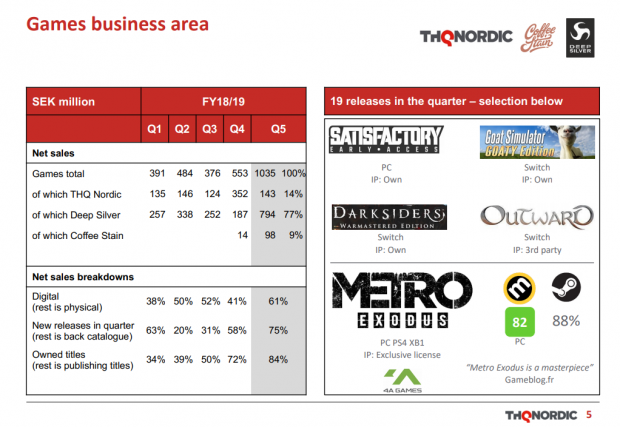 Company CEO Las Wingefors affirms Metro Exodus saw most of its sales and earnings via consoles, and that digital represents a huge portion of these revenues. No PC numbers were discussed so it's unknown if the shooter's Epic Store exclusivity negatively impacted sales. We also didn't get exact sales figures for the game.
Metro developer 4A Games is currently working on a new top secret AAA game that could be Metro related. THQ Nordic says it'll reveal new games at E3 2019, probably during Microsoft's big press showcase.
Related Tags