Ex Sony boss: Microsoft may give Sony a run for their money
Sony won't beat Microsoft so easily this time around, ex-Sony boss Jack Tretton says.

Published Sun, May 19 2019 7:22 PM CDT
|
Updated Tue, Nov 3 2020 11:48 AM CST
Jack Tretton led Sony's PlayStation business for 8 years and spent two generations competing against Microsoft. Sony is winning this gen, but next-gen gives Microsoft's multi-faceted business strategy an opportunity to shine.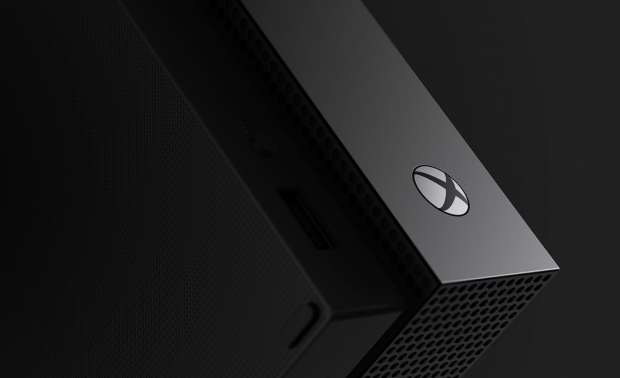 Sony's PlayStation 4 has absolutely annihilated Microsoft's Xbox One console insofar as sales. Right now the PS4 is up to 98.6 million and the Xbox One is believed to sit at 41 million (Microsoft stopped giving out sales figures years ago). To stay competitive, Microsoft was forced to get creative, and get creative it did: the company fused together Windows PCs and consoles, using Xbox LIVE and its huge array of billion-dollar services to hold it together. New additions like backwards compatibility one-upped Sony's noted lack of native legacy game play. Armed with new initiatives like Game Pass, Mixer, and Project xCloud, the Xbox brand is a strong $8 billion business that taps services, game sales, and engagement instead of raw hardware numbers.
Thanks to Microsoft's innovation, Jack Tretton sees the company as a major force to be reckoned with when next-gen rolls around in 2020. Microsoft isn't the same company it was in 2013. It's grown into something bigger, smarter, and laser-focused on the long game. In a recent interview with VentureBeat, Tretton said Microsoft could give Sony a run for their money with the next generation of console hardware.
"Sony is very well-positioned. The leader of the prior generation is always in a good position going into the new generation. From what I've read about the specs of PlayStation 5, it sounds impressive. Their business model obviously worked well for them the last time around, and it doesn't look like they're going to deviate from that. But I do think they'll face exponentially more competition than they did the last time around," Tretton said.
"Microsoft should give them a better run for their money, and Stadia is a new wrinkle in the market that didn't exist in 2013.
"Nintendo is more relevant this time around. It's going to be a much more competitive market. There are new players. But they've learned some valuable lessons in this generation. It should be great for everyone in the business, whether you're a developer or a gamer. It's going to keep everyone on their toes."
Sony's next-gen PlayStation 5 does sound quite impressive. The system will feature next-generation tech from AMD, including a Navi GPU and a Zen 2 CPU built on the 7nm node. The console will sport a speedier SSD for quicker loading times and reports say beefier RAM.
Sony has also confirmed PS4 games will be natively backward compatible with PlayStation 5 consoles this time around.
Not much is known about Microsoft's next Xbox hardware.
Codenamed Xbox Scarlett, the new hardware is expected to arrive in a tiered family structure that includes mid-range and enthusiast grade variants (similar to Xbox One S and Xbox One X levels of performance).
Reports say the higher-end Xbox Scarlett will be more powerful than the PlayStation 5, possibly with similar hardware that's been tweaked to beefier levels.
But it's not just hardware that could take Sony on. Microsoft's vast army of services and content will call Sony out during the next-gen wars, and Sony is ramping up its services salvo to prepare for the impending clash.
Related Tags