New 3v3 arena shooter 'Rocket Arena' has an explosive beta
A new colorful 3v3 arena battle shooter 'Rocket Arena' has just had its beta go live.

Published Fri, May 17 2019 5:00 AM CDT
|
Updated Tue, Nov 3 2020 11:48 AM CST
Rocket Arena is a brand new arena battle shooter that has hit Steam, its developed by Final Strike Games and published by Nexom America.
Rocket Arena falls in the category of an arena shooter and pits 3 players vs another 3 players in a fast-paced, colorful, mechanically dependent, explosive battle arena. Players will be able to use a combination of mechanics to destroy, outwit and strategically overcome their opponents.
Kevin Franklin, Founder/CEO of Final Strike Games has described the development of Rocket Arena as "high-quality gameplay mechanics, superb controls, and the network code required of an online FPS. Rocket Arena is an intricate shooter at its core, complete with a marvelous world, colorful characters, and ridiculous rockets. Nexon shared our vision for Rocket Arena and provided the resources and expertise to realize our goal. The result is a game that our team is exceptionally proud of, and look forward to playing every day."
At the moment Rocket Arena is in its beta form, meaning the game is far from complete. Players who join the beta for Rocket Arena will be able to enjoy the game across six maps, four game modes and six different characters. It should also be noted that players who participate within the beta will earn cosmetic rewards. There is no release date planned for Rocket Arena, but if you are after more information head on over to the official Steam listing for the title here.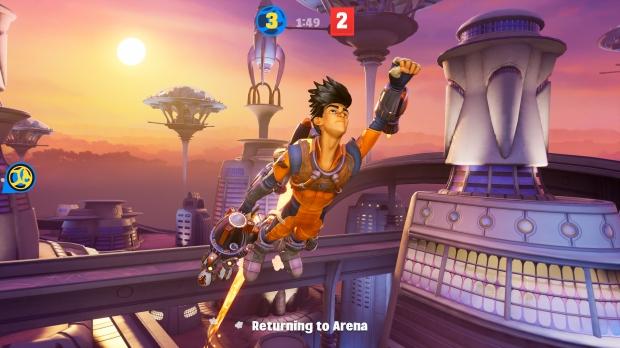 Related Tags