Tetris 99's $10 offline-only DLC is a big move from Nintendo
Tetris 99 was a big driver for Switch Online growth, and new DLC will add to the platform's monetization.

Published Fri, May 10 2019 3:02 PM CDT
|
Updated Tue, Nov 3 2020 11:48 AM CST
Up until now Tetris 99 was an online-only Switch Online exclusive. But with a new $10 DLC, the fast-paced battle royale goes offline and brings in new revenues to boot, covering all the bases.
Digital is extremely important to platform-holders like Sony, Nintendo and Microsoft. Subscriptions like PS Plus, Xbox LIVE, and Nintendo's Switch Online are a big part of these earnings--they not only generate revenue from paid subscriptions, but organically churn engagement that leads to game purchases, DLC sales, and long-term monetization in key online games. Nintendo is relatively new to this structure, but it's swinging right out of the gate with some smooth moves.
Nintendo today announced Tetris 99's new $10 Big Block DLC, which not only brings it offline, but allows normal Switch owners not subscribed to Switch Online to play.
On the surface this is just another neat little reveal from Nintendo. But it goes farther than that and has some far-reaching effects on the company's business strategy.
Nintendo is making a killing from digital gaming right now. The Switch made $9.9 billion in 2018, or 85% of Nintendo's annual revenues. Digital revenue nearly doubled in that fiscal year and software is up a massive 86% year-over-year.
Not only that, but Switch Online is rising too. The subscription now has 9.8 million paid members, meaning about 28% of all Switch owners bought into the service. A lot of this growth was driven by Tetris 99.
As a result, Nintendo has pledged to double-down on digital offerings and plans to expand Switch Online with new initiatives like Tetris 99. That means we'll see more free games offered on the platform. Unlike PS Plus or Xbox LIVE Gold, the games offered on Switch Online may only be available on the service. The same is true for its library of NES classic games.
"There are also new members who joined after Tetris 99 was released in February as an exclusive game for Nintendo Switch Online members, and others who remained members because of Tetris 99. To expand Nintendo Switch Online even further, we need to continue offering elements like this, that highlight the district value of Nintendo Switch Online," Nintendo president Shuntaro Furukawa said in a recent Q&A session.
So why is the DLC a big deal?
It shows Nintendo is willing to break its own exclusivity rules to sell more games and lead more users towards Switch Online. Remember the DLC is only for the offline version of Tetris 99, and the hope is once players are hooked they might want to play it online with friends. To do that, they'll have to buy into Switch Online.
It's a good move on Nintendo's part and could pay off tremendously well over time. We should continue seeing more tactical moves like these in the future.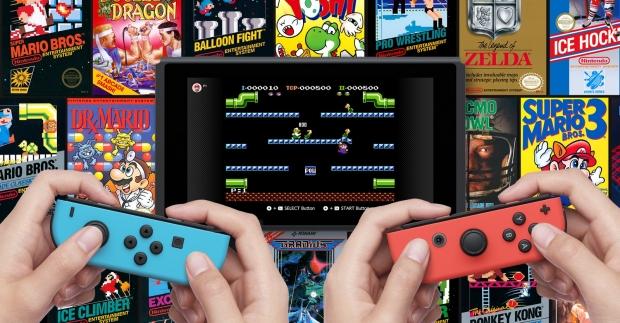 Related Tags