Mortal Kombat 11 patch gifts players with bulk currencies
The new patch soon to come to Mortal Kombat 11 gifts players with bulk currencies.
Published Apr 29, 2019 5:00 AM CDT
|
Updated Tue, Nov 3 2020 11:48 AM CST
2 minutes & 24 seconds read time
A new patch is on its way to NetherRealm Studio's Mortal Kombat 11, the patch will be gifting players with bulk currencies as well as a reducing difficulty levels in some game modes.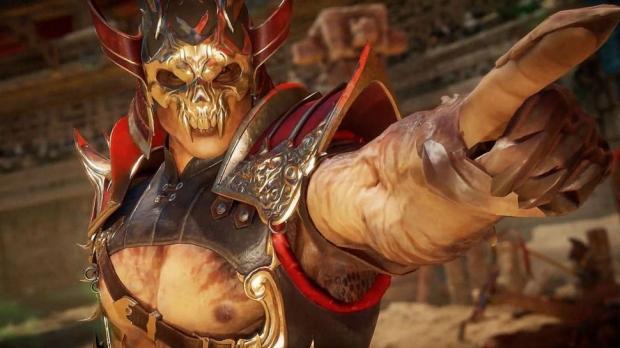 The coming patch has been detailed on the official sub reddit for Mortal Kombat, a thread has been published by Warner Bros. that reveals players will be getting a whole lot of currencies once the patch goes live. According to the thread, Warner Bros. is "dedicated to bringing you the best experience possible and working to get the latest updates and patches live across all platforms. We're aware of the difficulty issues in Towers of Time, and while we've made some changes, rest assured there are more on the way."
In compensation for the Towers of Time being on the grindy side of things, as well as the community response for Mortal Kombat 11, Warner Bros. has decided to gift players with a bunch of currencies. Once this patch goes live, players will receive 500,000 Koins, 500 Hearts, 1,000 Soul Fragments and 1,000 Time Krystals. It should be noted that these currency additions will allow for players to unlock some chests, more accurately the Hearts are equivalent of $10 in real life money and will allow players to open two of the premium Shao Kahn chests. The entire patch notes have been provided in the entirety of this post.
PS4/Xbox:
We're aiming to release the patch early next week. This patch will include:

Reduce AI difficulty

Increased Kurrency rewards in Towers of Time

Thank you gift (500,000 Koins, 500 Hearts, 1,000 Soul Fragments and 1,000 Time Krystals)
Switch:
For the Nintendo Switch, we have two patches in progress. We're aiming to have the first patch in this series released in the next day or two.
Character tuning to reduce difficulty in Towers of Time

Reduce AI health to reduce difficulty in Towers of Time

Reduce effects and frequency of most difficult modifiers in Towers of Time

Overall improvements to stability
The second patch is in progress and we'll let you know as soon as we have a release date. This update will include:
Reduce AI difficulty

Increased Kurrency rewards in Towers of Time

Thank you gift (500,000 Koins, 500 Hearts, 1,000 Soul Fragments and 1,000 Time Krystals)
PC:
For PC, we have two patches in progress. We're aiming to have the first patch in the series released in the next day or two. This patch will include:
Reduce effects and frequency of most difficult modifiers in Towers of Time

Updates to character move values

Overall improvements to stability, including crash fixes in menus and navigating UI

Fixed a problem where the game would not load using certain keyboard configurations

Fixed a problem where the game would not load due to non-English characters in the Windows user name

We're aiming to release the next patch in the series early next week. This patch will include:

Reduce AI difficulty · Increased Kurrency rewards in Towers of Time

Thank you gift (500,000 Koins, 500 Hearts, 1,000 Soul Fragments and 1,000 Time Krystals)
Update:
Character tuning to reduce difficulty in Towers of Time

Reduce AI health to reduce difficulty in Towers of Time
Related Tags