Respawn's Titanfall dev team is separate from other projects
Respawn has separate teams working on its projects, including new Titanfall games.

Published Thu, Apr 25 2019 6:16 PM CDT
|
Updated Tue, Nov 3 2020 11:48 AM CST
Respawn is working on new Titanfall games, including a premium title slated for release in 2019.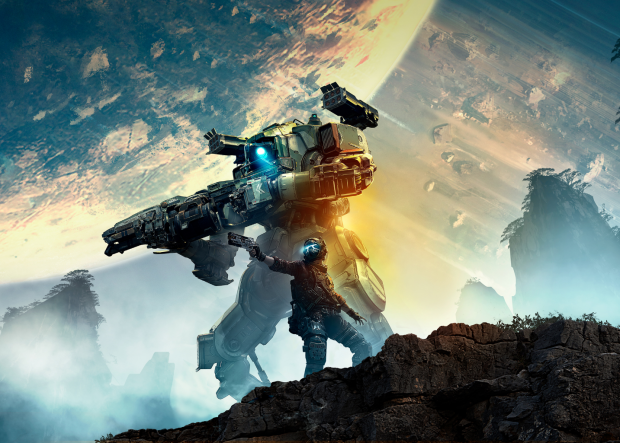 Today Respawn confirmed that it's indeed working on new Titanfall games, but the studio's current projects won't bleed into one another. Instead, Respawn has multiple teams working separately on each game. That means the team developing Jedi: Fallen Order will be different than the one making the new Titanfall games, but we could see FPS mechanics from Apex Legends cross over. The dev team will not, however.
"Lastly, regarding other games in development at Respawn, it is important to understand that there are entirely separate development teams working on Apex Legends and Star Wars Jedi: Fallen Order," Apex Legends executive producer Drew McCoy said in a recent post. "Additionally, in order to fully support Apex Legends, we are pushing out plans for future Titanfall games. No resources from the Apex Legends team are being shifted to other titles in development here at the studio, nor are we pulling resources from the team working on Star Wars Jedi: Fallen Order."
Respawn recently confirmed Titanfall 3 is not in development...so what could this new game be? Possibly a Titanfall VR shooter with strong emphasis on war and chaos.
Back in 2017, the devs announced a AAA VR shooter and we haven't heard anything about it for some time. I posited that Respawn could make an experimental VR game set in the gritty Titanfall universe. Here's what Respawn's Vince Zampella said about the VR game in 2017:
"A combat experience in VR really gives you the chance to experience life closer to what a soldier would experience in real combat. It gives you more of that feeling of paranoia and the tension, fear, and andrenaline and anger...it's more visceral, it's more terrifying," said Vince Zampella, CEO of Respawn Entertainment.
EA could announce new details about Respawn's new Titanfall plans at its big EA Play event in June.
Related Tags