Next-gen Switch isn't happening, sources at Nintendo say
Nintendo has no plans for a higher-end Switch model, only menial upgrades.

Published Wed, Apr 24 2019 11:17 AM CDT
|
Updated Tue, Nov 3 2020 11:48 AM CST
Reports now say Nintendo isn't making a more powerful Switch handheld-console hybrid, and will instead update existing SKUs with almost negligible upgrades.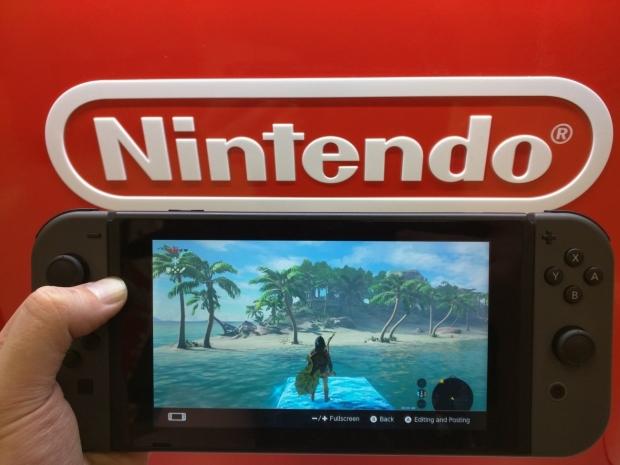 Earlier this month, key sources told Eurogamer and The Wall Street Journal that two new Switch models would release in 2019: a higher-end next-gen model with beefier specs and performance (dubbed the Switch Pro or Switch+) and a cheaper version aimed at replacing the flagging 3DS (dubbed the Switch Mini, or Switch Lite). Further info gleaned from Nikkei said the next-gen Switch had been put off because Nintendo hadn't outlined its plans yet. Now sources tell Bloomberg that this isn't the case.
A next-gen Switch isn't in development, new sources close to the matter told Bloomberg. Instead Nintendo will provide smaller upgrades to the existing Switch model. This matches up with previous WSJ reports that Nintendo would spruce up the Switch's 6.2-inch 720p LCD screen to an OLED panel and possibly amp the base model's 4310mAh battery size and add quick charging options.
These tweaks aren't iterative in nature like the PS4 Pro is to the PS4, and may in fact be so negligible that Nintendo doesn't even advertise them in fear of fragmenting the consumer base. These small upgrades shouldn't affect the price nor should it change the manufacturing process too much, and Nintendo should still be able to sell every new Switch at a profit.
The Switch has done extremely well for Nintendo, selling over 22 million units worldwide and propelling yearly earnings to new heights. The company is making tremendous revenues on the backs of hardware and software sales, and the idea is to make the Switch, which combines dedicated home console gaming with handheld gaming, the star of Nintendo's business moving forward.
With the Switch at the epicenter of everything Nintendo does, the 8 year-old 3DS should be retired soon. 3DS sales have slowed down significantly but Nintendo has been reticent to completely oust the handheld due to its massive 74.83 million install base and incredibly 375 million+ software purchases. Now that the Switch Mini is on the way, the time is right for the Switch to fork and slowly replace the 3DS.
Nintendo has yet to officially confirm any new Switch models, but we should hear more info during its Q4 earnings call tomorrow, April 25.
Related Tags