Prediction: new PS5 streaming service to blend games & film
Sony could combine two of its best strengths into a new streaming service.
Published Apr 22, 2019 5:08 PM CDT
|
Updated Tue, Nov 3 2020 11:48 AM CST
2 minutes & 56 seconds read time
Sony could merge two of its biggest strengths--gaming and movies--to bolster the PlayStation 5's service roadmap.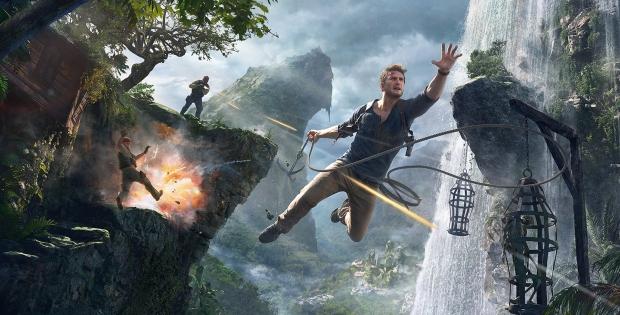 Services are very important for companies like Sony. Long after hardware is sold, it's services like PS Plus and sales on the PS Store network that continually make money. With the next-gen PS5 on the horizon, which has some serious power with an AMD Zen 2 CPU and Navi graphics, Sony has to get creative to add more value to its services to compete against the likes of Microsoft, Nintendo, Google, and even Apple. What's Sony to do? Maybe make a new streaming service that combines games and film into one bold interactive experience, Bandersnatch-style.
Yesterday I saw something Hideo Kojima said and this idea was born. Kojima spoke about how game streaming will ultimately merge into services like Netflix, creating boundless interactive opportunities. Gaming could become synonymous with watching. Bandersnatch and the recent You vs Wild are key examples. Kojima said he had something "big" planned for this unification, and it got me thinking...what if Sony made interactive choose-your-own adventure game/movies out of first-party IPs like Uncharted, Death Stranding, The Last of Us, Days Gone, Horizon: Zero Dawn and God of War?
Sony does two things well, entertainment-wise: gaming and movies. Gaming is extremely lucrative for Sony and represents the biggest earner year after year. Its pictures brand, however, is up and down, but the production quality is always there. Sony has had a long run in making movies, and could bring that expertise to a new kind of streaming service, one that seamlessly blends gaming and films into a singular adventure.
Sony's big PlayStation exclusives are already quite cinematic in scope. Horizon: Zero Dawn has some of the best motion capture in video games history, and Kojima's latest project Death Stranding has a star-studded cast complete with distinct film-like qualities.
We could see "shows" being made out of these IPs that offer viewers unique choices. There would also be unique gear or content to unlock in the show's associated game--for example, a God of War mini-series of interactive film would unlock a special weapon for Kratos. The lore would expand, the experience would expand, and on a whole these experiences would be additive and ancillary to Sony's main focus.
The IP best suited for this is Uncharted, the Indiana Jones-inspired relic-hunter whose exploits are quite legendary. We could see actors--or even CGI-created renders of game characters--portraying the outcomes plotted by players. It'd be like a game and a movie in one, but more immediately interactive and without the two-hour run time.
This subscription wouldn't replace new games or new movies. It'd be a side thing, of course. If Sony did something like this, it'd be a way to continually prove its movie-making prowess while also bringing new buzz about its games. Game development on premium AAA titles would still continue, and maybe these game-films could be a way to use all of the scrapped content not found in the final game.
In my prediction, this approach would be wrapped in a subscription service and sit alongside PS Vue, PS Music, PS Now and even PlayStation Plus. Of course Sony would offer discounts for PS Plus subscribers, and we could even see a lower-cost add-on approach for existing subscribers of other services.
Sony could start experimenting with this idea in trailer form. Create cinematic trailers with film production values that allow gamers to choose certain options, and maybe have their choices carry over into the final game. Have secrets and such hidden in the content and make things mysterious and weird so it becomes a kind of ARG.
In order to stay competitive, Sony has to get creative...and this could be a huge boon for the games-maker as Microsoft readies its fusillade of services for the next-generation console war.
Related Tags