Sony could hold big PlayStation VR live gaming events
Sony wants to use its PlayStation VR headset as a doorway to live multiplayer gaming events.

Published Tue, Apr 16 2019 12:39 PM CDT
|
Updated Tue, Nov 3 2020 11:48 AM CST
Sony has lots of neat ideas for its PlayStation VR headset, and some of them actually sound pretty fun.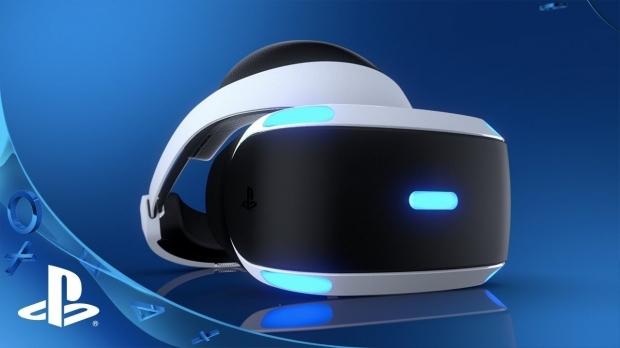 Sony helped pioneer VR gaming so its no surprise they're exploring unique avenues to the immersive platform. VR has yet to become mainstream, though. Sony's own cheaper, more accessible console-powered headset only captured 4.6% of the PS4's huge 90 million install base. But all that could change with the right kind of killer app or experience, and the games-maker could be onto something big here.
In a 2017 patent that was published this month, Sony outlined one of the most interesting use cases for VR: multiplayer gaming en masse. The patent would essentially let gamers not only watch live events like esports tournaments or big venue-based affairs, but participate in them using PSVR headsets. The HMD would essentially act as both as a virtual ticket and a viewscreen that emulates VR Chat levels of interactivity while also maintaining gaming features like a HUD. Sony could combine both spectatorship and gaming into one immersive online experience.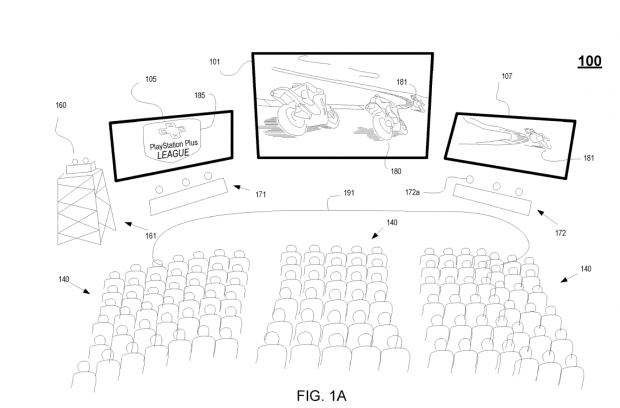 There's just one drawback: this could be limited to an actual venue.
The patent specifically states the headsets would be tethered to an auditorium setting, meaning playing from home may not be supported (which is a huge missed opportunity).
Remote spectating is included, though, so viewers at home could switch cams and see through the eyes of other players or even esports competitors. This is a huge opportunity for Sony to tap the massively lucrative esports market and generate revenue, buzz, and of course attract more gamers to its PlayStation services.
The patent's drawings have a banner reading "PlayStation Plus League," and I'm betting this is one of the big ways Sony will boost value to its PS Plus subscription plan. We could see Sony add in a special option for PSVR owners to watch live esports tournaments, or even play special online multiplayer events in PSVR-compatible games like No Man's Sky.
Using the methods outlined in the patent, Sony could create an infrastructure that not only fuels the esports world but also rakes in tons of engagement opportunities for the PlayStation brand and pull in some serious cash to boot.
Related Tags