Jedi: Fallen Order is a Jedi fantasy with meaningful combat
Respawn's new Star Wars game looks absolutely fantastic, promises big story and combat.
Published Apr 13, 2019 2:05 PM CDT
|
Updated Tue, Nov 3 2020 11:48 AM CST
1 minute & 55 seconds read time
Respawn's big new Star Wars game is a sprawling epic story set around a Jedi power fantasy, and will feature unique action combat.
Today Respawn revealed a story trailer for Jedi: Fallen Order, and it looks absolutely fantastic. The game follows the story of Cal, a young padawan Force user who's on the run after the Jedi were hunted down after Order 66. Respawn says the Empire is at the "height of its power" during the game, and Cal must hide in plain sight and survives by following three rules: don't stand out, accept the past, and trust no one. Cal ekes out a living and stays in the shadows until he uses his Force powers to save a life. The Empire immediately hunts him down, pushing Cal into the wilds where he discovers old Jedi teachings as well as an ancient lightsaber.
According to Vince Zampella, Jedi: Fallen Order is all about living the magic of being a Jedi during dire circumstances. It's singleplayer-only (there's no multiplayer or microtransactions) and has heavy emphasis on new characters and locales.
"This is a jedi fantasy story game. I think we're known for being multiplayer shooter games. That's not just who we are. There's no multiplayer, no microtransactions, it's about being a Jedi," Zampella said at Star Wars celebration event.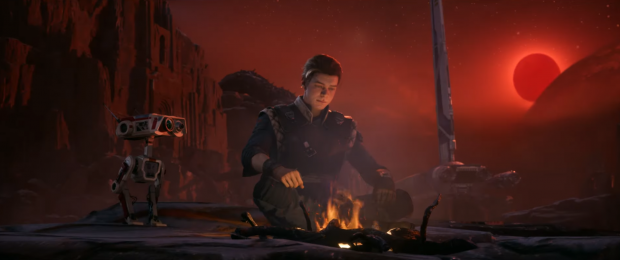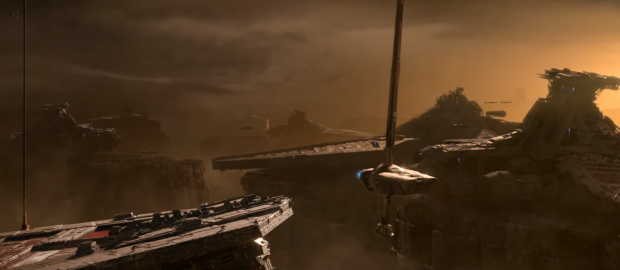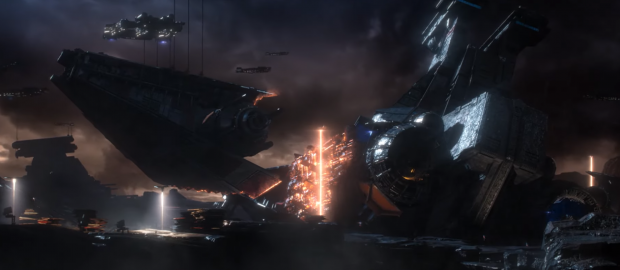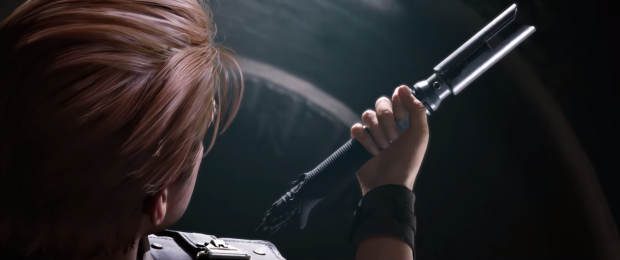 While no actual gameplay was revealed, Stig Asmussen says combat is hugely important to Jedi: Fallen Order. The system will be easy to pick up and accessible to all players, but it'll have lots of opportunities for mastery. Respawn used a process called "thoughtful combat" to craft the game, which sees players using their strengths to attack enemy weaknesses in unique ways.
"It's an action melee game. You play as a Jedi on the run in training with a lightsaber and force powers," Asmussen said during the panel reveal.
"We made sure the combat is something easy to pick up, but if you put the time in you can master it. It has a lot of depth. This is Star Wars. Combat is key to us--we call it thoughtful combat, and you identify and exploit the weaknesses."
We've been reporting on this game for a long, long time now...and we're beyond excited to try it out when it drops this holiday season.
Jedi: Fallen Order will release on November 15, 2019 for PS4, Xbox One, and PC.
Star Wars Jedi: Fallen Order is an action-adventure game set after Star Wars: Episode III - Revenge of the Sith. Develop your Force abilities, hone your lightsaber techniques, and explore the ancient mysteries of a long-lost civilization-all while staying one step ahead of the Empire and its deadly Inquisitors.
Related Tags