Sekiro sales outpace Dark Souls series with 2m copies sold
Sekiro: Shadows Die Twice is selling a lot faster than Dark Souls.

Published Thu, Apr 11 2019 11:42 AM CDT
|
Updated Tue, Nov 3 2020 11:48 AM CST
Like it's one-armed protagonist, Sekiro is quite agile and is selling at a faster rate than the original Dark Souls games.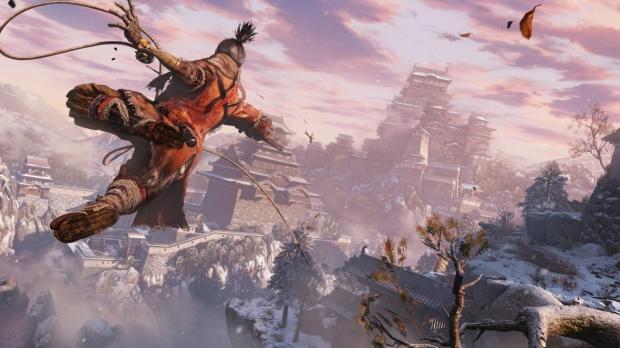 Sekiro: Shadows Die Twice, From Software's new hard-as-nails samurai-souls, has sold more than 2 million copies globally on all platforms in its first 10 days, Activision today announced. As is usually the case for FromSoft games, players are all-too-eager to check out streams and videos to learn tricks, and once again the devs have created a wild storm of singleplayer engagement; Sekiro garnered over 631 million minutes of viewership on Twitch over its launch weekend, and jumped to an insane 1.1 billion minutes within a week.
What's even more interesting is how Sekiro's debut sales compare to Dark Souls. Sekiro amassed 2 million sales in less than two weeks, and it took Dark Souls games months--sometimes even years--to hit similar figures.
The following data from Niko Partners analyst Daniel Ahmad puts Sekiro's numbers into perspective:
Dark Souls - 2.37 million copies sold in 1.5 years

Dark Souls 2 - 2.5 million copies in 1 year

Dark Souls 3 - 3 million copies sold 2-3 months

Sekiro: Shadows Die Twice - 2 million copies in 10 days
Activision is quite pleased with Sekiro's success. The game actually started off as a Tenchu sequel, which is why Activision is involved at all, and slowly morphed into something greater. Armed with these impressive figures, From Software can continue its independence and move on to other projects like its next Armored Core game.
This could also lead to Activision pursuing more third-party partnerships of this kind. The company probably won't be making any new IPs (it'll leave new IP curation and creation to Blizzard) and instead plans to double-down on existing core franchises like Call of Duty. But Sekiro's tentpole sales should foster a new confidence for the publisher.
Here's what Activision said about Sekiro:
"Sekiro: Shadows Die Twice has brought something very special and unique to Activision's portfolio of games. It's been an honor to work with FromSoftware to help introduce a brand-new franchise to gamers around the world," said Michelle Fonseca, Vice President of Product Management and Marketing at Activision.
"The fans have made Sekiro: Shadows Die Twice one of the most incredible game launches of 2019 thus far. The game has performed well on all platforms including PC and we're excited by the continued support from gamers and critics alike. It has been gratifying to see the enjoyment from fans when they overcome each challenge."
Related Tags