DICE intros real-world money purchases into Battlefield V
DICE ushers in premium currency into Battlefield V, also gives options of tier catch-ups or XP boosts.

Published Thu, Apr 4 2019 10:24 PM CDT
|
Updated Tue, Nov 3 2020 11:49 AM CST
DICE has pushed out a new update for Battlefield V, and while it might have some tweaks to DXR and DLSS features the developer also snuck something else in: premium currency.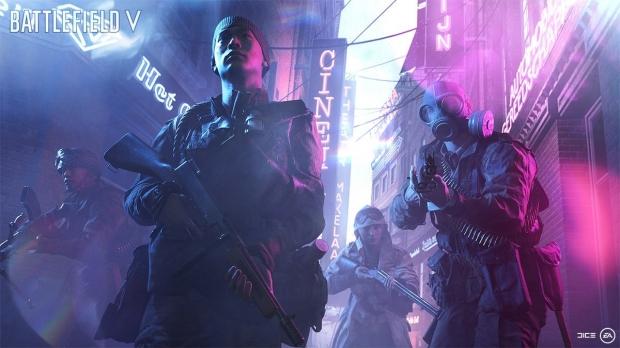 The new 'Battlefield Currency' as the developer puts it are just premium coins you can use to purchase cosmetic customization sets, elite sets, and time savers. They add no additional stats or buffs to any weapons and are purely cosmetic, with DICE explaining the elite sets are "unique characters with names and backgrounds" you can use in Battlefield V multiplayer.
There will be two types of time savers up for your hard-earned real-world money, with them acting as either tier catch-ups or XP boosts. DICE explains Tier Catch-Ups with unlocking Chapter Reward items, "providing an option for those players who don't have the time to earn all those items through gameplay". XP Boosts will "accelerate the amount of experience points you earn while you play, allowing you to reach Chapter, Career, Weapon, Vehicle, or Class Rank at a faster pace".
You can use the new Battlefield Currency to get value bundles, which are limited time deals that will see DICE giving you Battlefield V cosmetics, currency, time savers, or other items. You will be provided with a list of the bundle details before you purchase, so you're not screwed into spending real money without knowing what you'll receive.
Battlefield Currency - Starter Pack & Premium Starter Pack Details:
The Battlefield V Starter Pack contains:
500 Battlefield Currency

Glacial - Face paint (Rare)

Night Owl - Weapon Skin Set (Rare) for four weapons:
Sturmgewehr 1-5

Sten

KE7

Lee-Enfield No.4 Mk I
The Battlefield V Premium Starter Pack contains:
3,500 Battlefield Currency

Demolisher - Axis Soldier Outfit (Epic)

Cool Hand Duke - Allied Soldier Outfit (Epic)

Skorpion - Panzer IV Vehicle Skin (Rare)

Icefire - Spitfire MK VA Vehicle Skin (Rare)

Chromed Finish - Weapon Skin Set (Rare) for four weapons:
Sturmgewehr 1-5

Sten

KE7

Lee-Enfield No.4 Mk I
Related Tags