Atari VCS gets redesign, SD card port removed
Atari switches things up on its new VCS console...but hopefully it won't be delayed again.

Published Sat, Mar 30 2019 8:33 PM CDT
|
Updated Tue, Nov 3 2020 11:49 AM CST
Atari makes some key changes with its new Atari VCS games console, namely the outer shell design.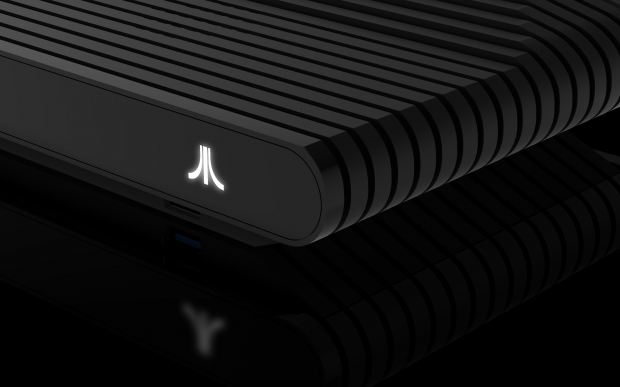 Following a big hardware upgrade to Ryzen APUs, the Atari VCS is getting a makeshift to match its fancy new guts. Today the company announced a few design alterations to the console's chassis that will help reduce costs and speed up production. Atari has slightly shrunken the VCS' width, but gave it a bit more height with a retro-inspired stand (original dimensions are 14.5" x 5.3" x 1.6" compared to the revised 12.3" x 5.9" x 2.0").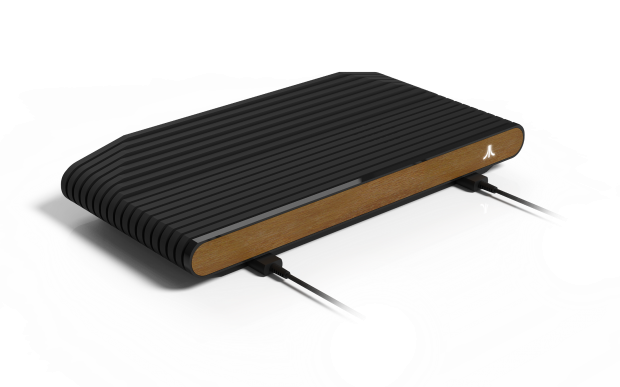 Thew new changes actually have an effect on interfacing too. The built-in SD card port has been nixed in favor of two front-facing USB 3.0 ports for easy access. The Atari VCS console is made to be a kind of nexus for living room entertainment, so it'll support mice and keyboards, phone charging, various controllers, and more through USB integration.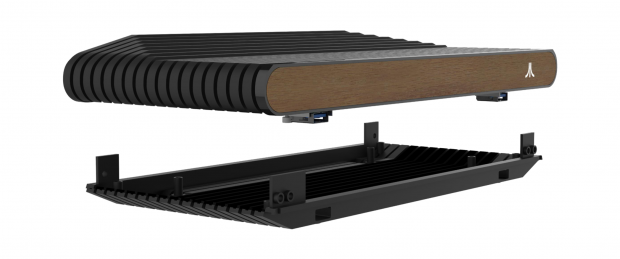 "The newly-updated 2019 Atari VCS construction method retains every cool curve and rib of our original design, but simplifies the case components to four primary pieces: a top housing, a bottom housing, and front & back panels. This construction is stronger, uses far less material which reduces plastic waste, and has shorter and more-precise assembly times.
"Most importantly, tooling and materials expenses for the updated construction will be less than the original approach, and assembly time gains and product yield improvements will be even greater than that."
All-in-all the Atari VCS still feels like a rather iffy bet.
The company has been out of the console game for a long, long time, and it's trying to penetrate a market dominated by Sony, Microsoft and Nintendo. Atari plans to leverage multiple avenues to giving the VCS a long life, including making a digital storefront platform that sells indies, first-party retro classics and remasters, and games from third-party developers.
Plus Atari was careful to say the VCS will support multimedia playback like video and music streaming and web browsing. It'll basically be a set-top box computer set in a console design, and it may be one of the first systems to utilize AMD's newer console-specific Ryzen APU chips.
These inner and outer redesigns have delayed the Atari VCS into late 2019 for Indiegogo supporters.
Related Tags