Network Next boss teases reducing latency by 20-30ms
Reducing latency for online games by 20-30ms would be huge, and that's exactly what Network Next wants to do.

Published Mon, Mar 25 2019 9:30 PM CDT
|
Updated Tue, Nov 3 2020 11:49 AM CST
If there's one thing that could bring more gamers together it would be a gigantic network that isn't closed off by invisible borders created because of network latency, so this is something that companies like Network Next is working on.

Earlier this year the company talked about its plans to build an 'internet fast lane' for gamers, saying that the internet in its current form is 'broken' for gamers, and I totally agree. Network Next then announced it was teaming with Rocket League developer Psyonix for its first use of its new network technology that reduced latency for gamers.
In an interview with WCCFTech, Network Next teased it is already seeing some incredible results with some gamers having their latency reduced from 120ms down to just 20ms, with their normal latency caused from a bad route to the game server. This is where Network Next's technology kicks in, but this is more of a best case scenario. Still, in its best case this is almost like magic. A normal case of Network Next's networking technology sees a 20-30ms reduction in latency, something the company explains it also reduces packet loss and jitter.
As a gamer in Australia we don't have the largest player base to really enjoy the next generation of persistant worlds, online games and MMOs and online RPGs. But, with the networking technology from Network Next things could change. The company is already working on lower earth orbit (LEO) satellites for super-low latencies.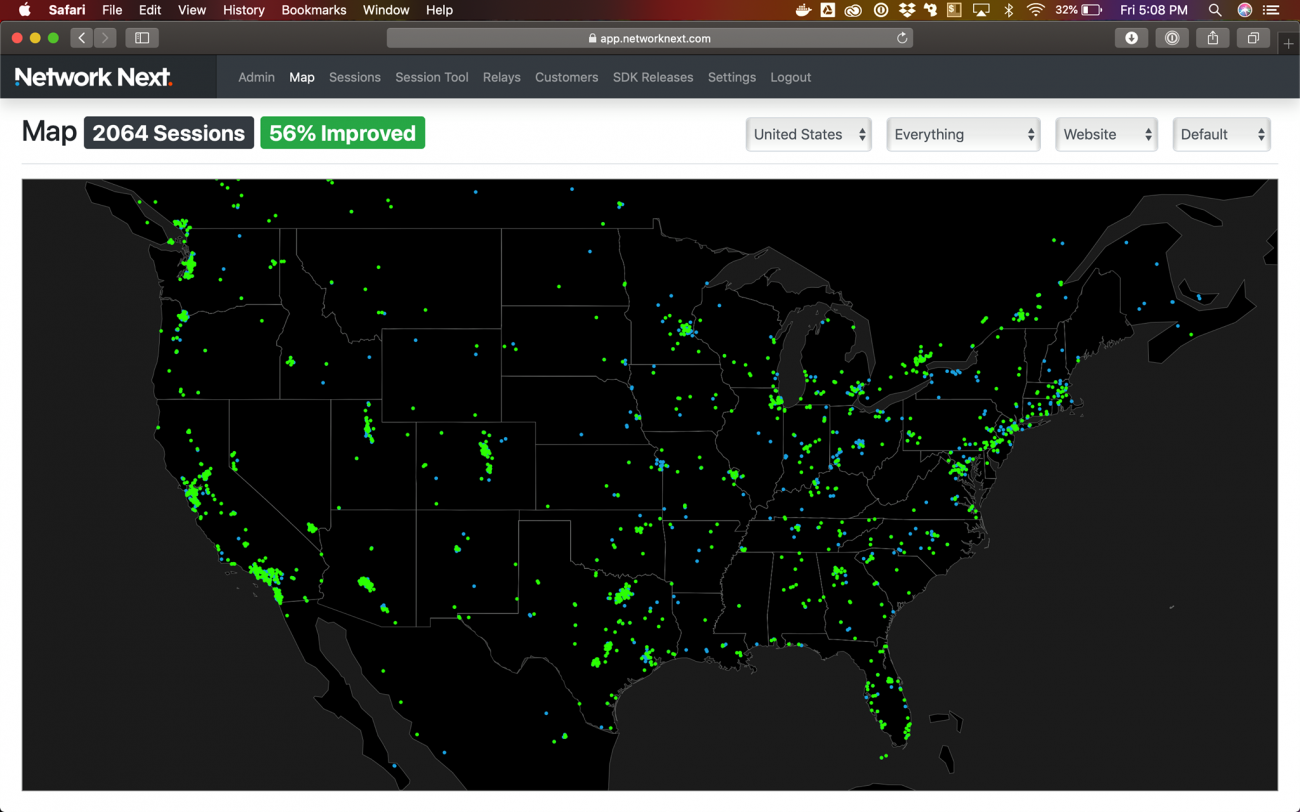 Network Next explained: "We can't beat the speed of light, but we can get as close as possible... In cases where multiple undersea cables exist between countries, our technology ensures that your game traffic takes the lowest latency path, which significantly reduces latency for international play. In the future, we're looking at LEO (low earth orbit) satellite internet coming in, which will actually provide even greater latency reduction for overseas cases, because the speed of light in fiber optic cables is actually 2/3rd's the speed of light in a vacuum. This means that for international packets it's paradoxically faster to go up to the LEO satellites, around the world via lasers between satellites (speed of light in a vacuum) then back down to the ground. This sounds like science fiction but it's actually happening RIGHT NOW".
Related Tags