The Division 2 will have FOV slider in future patch
Ubisoft has a bunch of fixes and improvements coming to The Division 2, with the PC getting a FOV slider.

Published Sun, Mar 24 2019 9:42 PM CDT
|
Updated Tue, Nov 3 2020 11:49 AM CST
If you've been playing The Division 2 on the PC, you would've noticed that it's annoying to not have an adjustable FOV slider and even though the game feels and shoots incredibly well without it, it's coming in a future patch.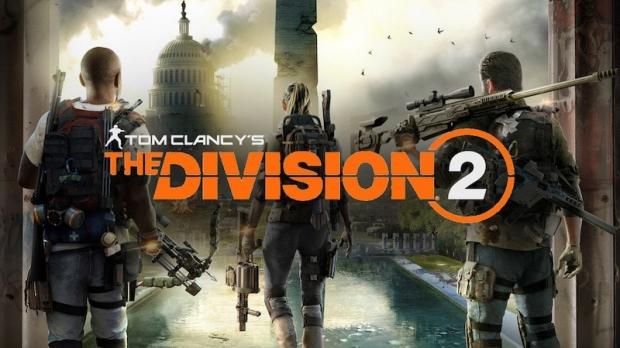 Ubisoft has posted on the official The Division subreddit in a new 'State of the Game' post that the team is working on multiple fixes to the game, as well as some tweaks to the game that will roll out in a future patch. The team was low on details but promised a lot of things are coming with a small list of things arriving in the next server and client updates to The Division 2.
The team said that there are other features planned for The Division 2 but they "don't have a date" for the update on these changes. But this is what we can expect in an update for The Division 2 in the near future:
Autorun on console will be added

The color of clan members Names will be changed (it will not be yellow anymore)

Strobe lighting will be addressed

Field of View slider will be added

The scaling of the Skill Mods and how you can equip them in the World Tiers are being looked into
The team is aware of the big challenges ahead for the game, noting some interesting points:
The time between the community feedback to actually rollout the patch with maintenance has been a big challenge

Especially when you plan different patches at the same time

Community feedback has been very good and especially in the drone-crash fix, it was very useful to narrow down the issue. Because as soon as they can really narrow down the issue - they can then debug the problem in the logs.

So give feedback, keep it very detailed (videos if possible) and post it either in the official forum or any other of the social platforms.
The next server patch for The Division 2 will include:
These are some of the fixes they plan to deploy in the next server patch.
Progress blockers like "Talk to the Division Coordinator" / "Talk To that Person" will be addressed.

Daily and Weekly Projects that are not resetting (They are not resetting when you are not online)
Clan XP progress:
If a player with stuck CXP stays in the clan, then any missing CXP/progression will be applied to their clan after the fix is deployed on their next login.

If a player with stuck CXP leaves and rejoins the clan, then they will be able to earn CXP/progression again immediately, but any missing CXP/progression will be permanently lost. Source
Group Scaling when you play with a different leveled player is also not working as intended. The NPC tuning is wrong - they are doing to much damage. This will be changed but it will not fix all the issues. There is also a problem with item scaling because a green item buffed to level 30 has not the same stats as a high-end item on level 30. But this needs a client patch
The next client patch for The Division 2 will include:
These are some of the planned features that will be added in the next client patch:
Rest of the Skill-reset reasons will be addressed

The rest of the group-scaling issues (the item quality part)

The issue when your character suddenly looks different will be addressed

Lost skins should be returned
Related Tags